We are back with the first interview of 2014!
The library to be featured is the "Public Library "Fran Galovic"  in Koprivnica, the first Croatian library in our interviews section! we have the pleasure of introducing  Dijana Sabolović‐Krajina, the director of the library.
"Public Library "Fran Galovic"  in Koprivnica established one of the first "sisterships" in the programme with the  Sastamala Public Library in Finland.
 We have published many posts on the activities of this library, including their participation in last IFLA Conference with a poster and a paper and their respective interchanges and visits with their sister library.
Remember you can check former interviews in our Interviews Section!
Former ones were:
  –Dijana, first of all, how did you hear of the sister libraries programme and what motivated you to participate?
All public libraries in Croatia have received information on NAPLE Sister libraries programme and call to join it from Ms. Ana Dadić from our Ministry of Culture. As I know, many have responded, not only Public library "Fran Galović" from Koprivnica. All distributed materials were very well prepared and promised an interesting international cooperation, undemanding in the sense of our limited resources (staff, time, finances…). Besides, international cooperation has been very important part of our library policy for many years.
–During the last IFLA Conference, Singapore 2013, you presented a very interesting paper at the IFLA Library Services to Multicultural Populations Section session on Library services to Roma people: In-house library training program supporting Roma people – the power of networking in local community. Please, tell us a bit more about your community, what is the community you serve like? Which languages are spoken?
Koprivnica is a middlesized Croatian city in the northwestern of Croatia with population of 30 thousand. It is about 90 km far from Zagreb, the Croatian capital and 20 km from Hungarian border. It is the centre of Koprivnica-Krizevci County with population of 122 thousand. In the term of culture, Koprivnica surroundings beside the river Drava is worldwide known as Croatian cradle of naive art that has been painted by painters, majority farmers, without academic background. Koprivnica is a very pleasant city for living, neither big nor small, with many beneficiaries for citizens, including free of charge library membership and internet access.
The majority of population are Croats, and Croatian language is spoken. Other national minorities are well integrated into society except the greater part of Roma, because of their hard social and impoverished backgrounds. Roma children do not speak Croatian very well. Without elementary social and pre-school set of skills and competences they are deprived from the start. All these are not only obstacles for Roma children, but also for professionals, who are not staffed properly for a systematic approach to Roma children in library and education.
That is why we have initiated and started to organize in-house library training programmes. The aim was networking of professionals from various sectors in local community, working on daily basis with Roma children. Before our programmes for Roma children started, Roma children were not the library members, but now they are the members and take part in library activities together with their peers.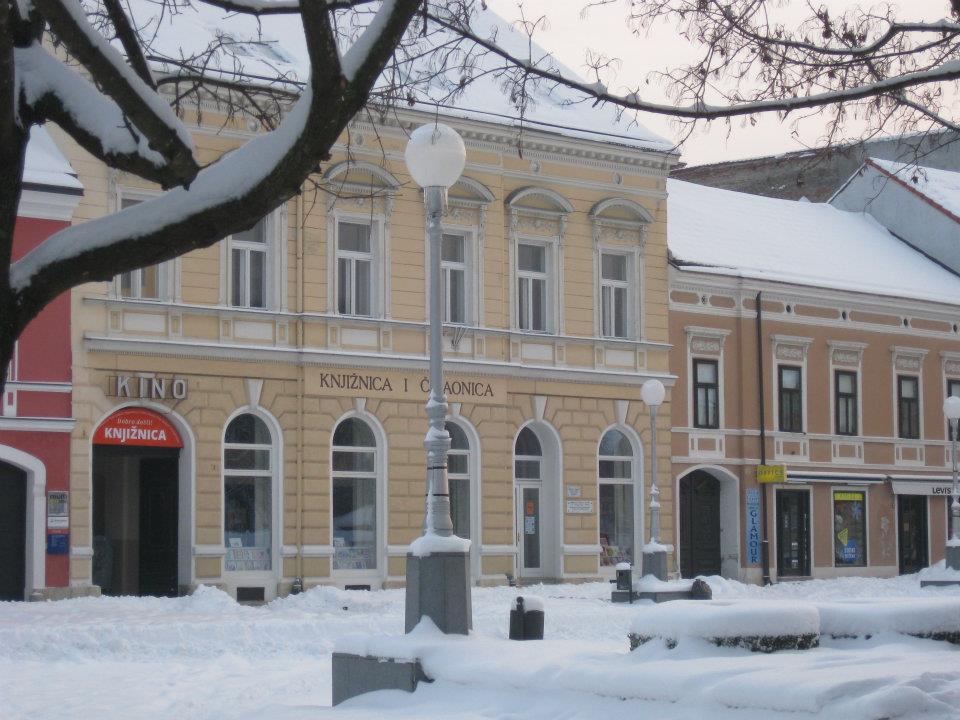 –  Your library has just been awarded Library of the Year Award 2013 by the Croatian Library Association, congratulations! In your NAPLE Sister Libraries form there was a lot of information on your programmes, would you tell us what your main projects/activities at this time are?
 Our new projects/activities at this moment are Small libraries at hospital and pedriatic ordinations, Foreign language children's workshops, Green library programme, Health information programme, Information litereracy training programmes, Read on a different way – borrow e-reader and read e-books. We are just preparing programme for unemployed citizens as well as project of launching and networking several readers clubs for children and youth in cooperation with schools and NGO's in local community.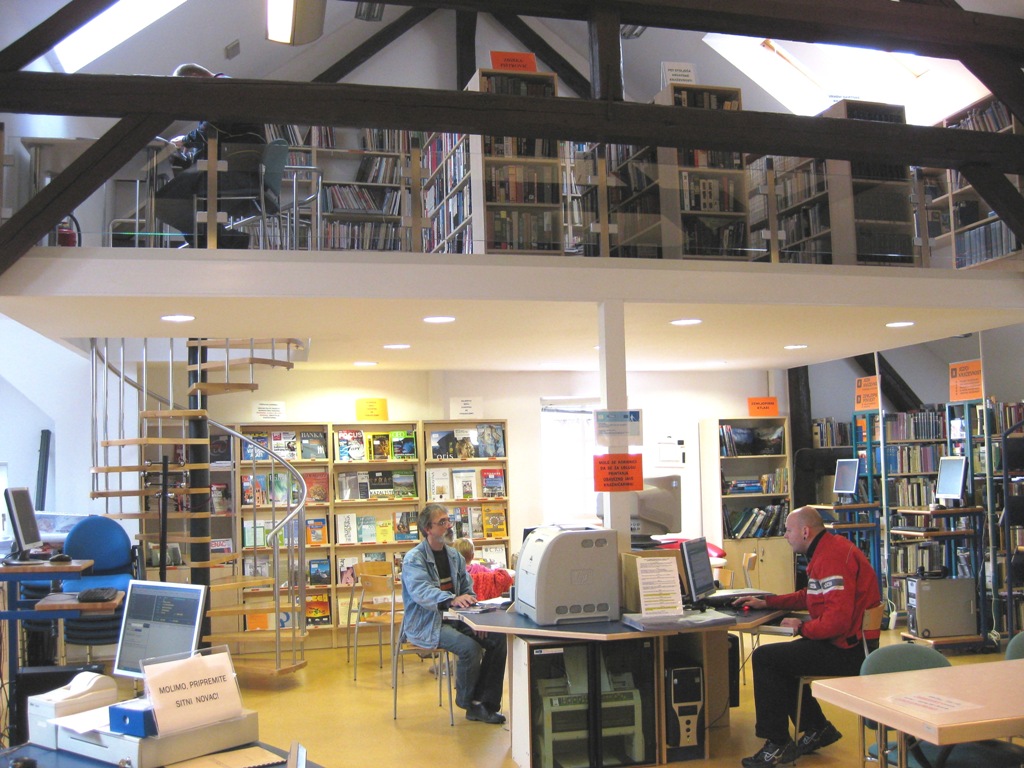 – Your library is very active in social networks. You have profiles in Facebook and Twitter. What advantages do you find in them for the communication with the library users? How have you used them to cooperate with your NAPLE Sister Libraries and/or promote or to give news on your activities?  
 There are a lot of advantages of using social networks, primarily to promote library activities and get interactions with users. We should use them more in cooperation with our NAPLE Sister Libraries, but I think there is the problemme of our different languages.
– Your sister library is the Sastamala Public Library in Finland. Was it difficult to make a selection from the list of participating libraries? You have mentioned in some posts that the different backgrounds of the communities the two libraries serve, have you also found many differences in the way public libraries work in the two countries?
No, it was not difficult to select this library for partnership. We were looking for a library similar to ours, offering activities and services that could be model to us. Besides, we are fond of the Nordic public libraries and librarianship because of their high level of development and popularity among citizens. Finnish public libraries have more a effective way of organized and connected libraries' resorces on local, regional and national levels. The information aspect of Finnish public libraries has a longer tradition, whereas the cultural aspect of Croatian public libraries is traditionally very well developed.  But the basic library work is very similar.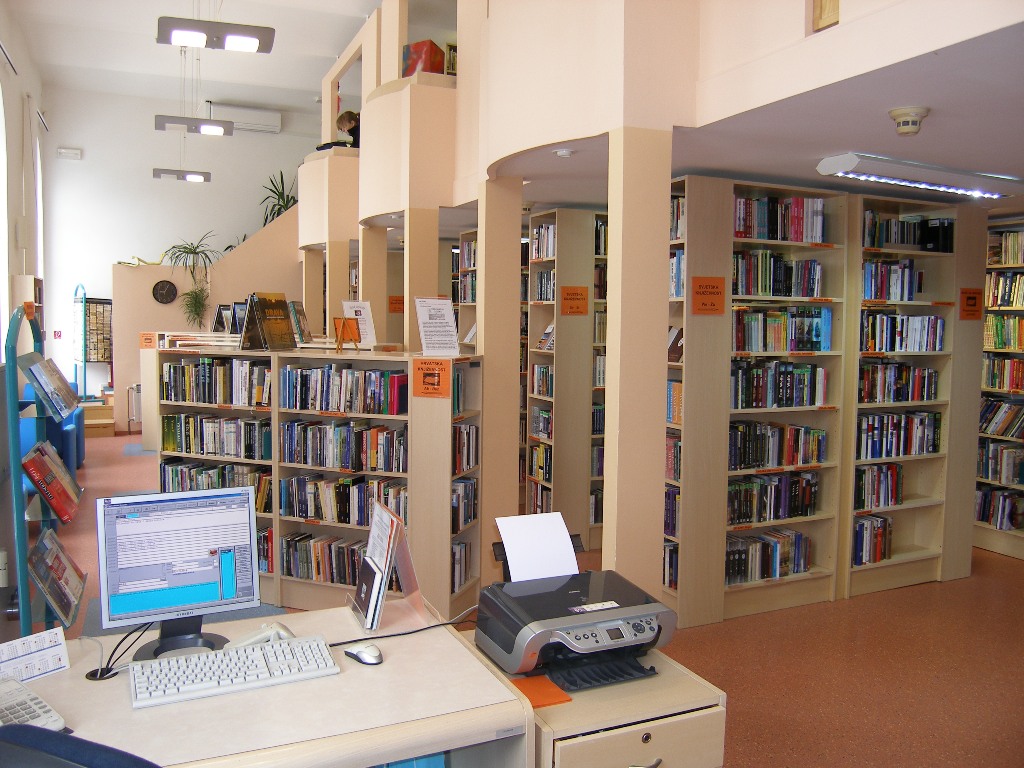 – Among other things, both of you (You and Kaisa from Sastamala) have visited your sister library. What was the experience to visit your sister library and receiving their visit like?
 It was really great experience to me to visit our sister library in Sastamala. All of us were very excited. My visit lasted only a few hours, but it was full of nice hospitality and friendship emotions. Colleague Kaisa from the Sastamala library was a guest of our library three months and became a part not only of our staff but the whole community. Everybody called her "our Kaisa".
–We have also read in your posts that your library was going to apply for EU funds for the cooperation with your sister library. Please, could you tell us a bit more about it?
NAPLE Sister Libraries Programme helped us to make first steps in cooperation and link in themes we are both interested in. The next step was to use Lifelong learning programme Grundtvig that enabled fund to Kaisa to come to our library for three months and Peter from our library to visit libraries in Helsinki, Tampere and Sastamala for 10 days. They applied separately. This programme supports mobility of professionals across Europe, who deal with lifelong learning programmes for adults, and has not been by now so much widespread and used among librarians. Our practice has shown that it could be a way how to fund mutual visits.
–We have featured many of your activities with Sastamala in the NAPLE Sister Libraries Blog: Which one/s would you like to highlight? Have you also interchanged any materials?
I would like to stress our joint poster on our NAPLE Sisters Libraries cooperation at the World Library and Information Congress last August in Singapore. It really attracted great interest of many librarians all over the world as an example of good practice in multicultural and international mobility of librarians and their informal education.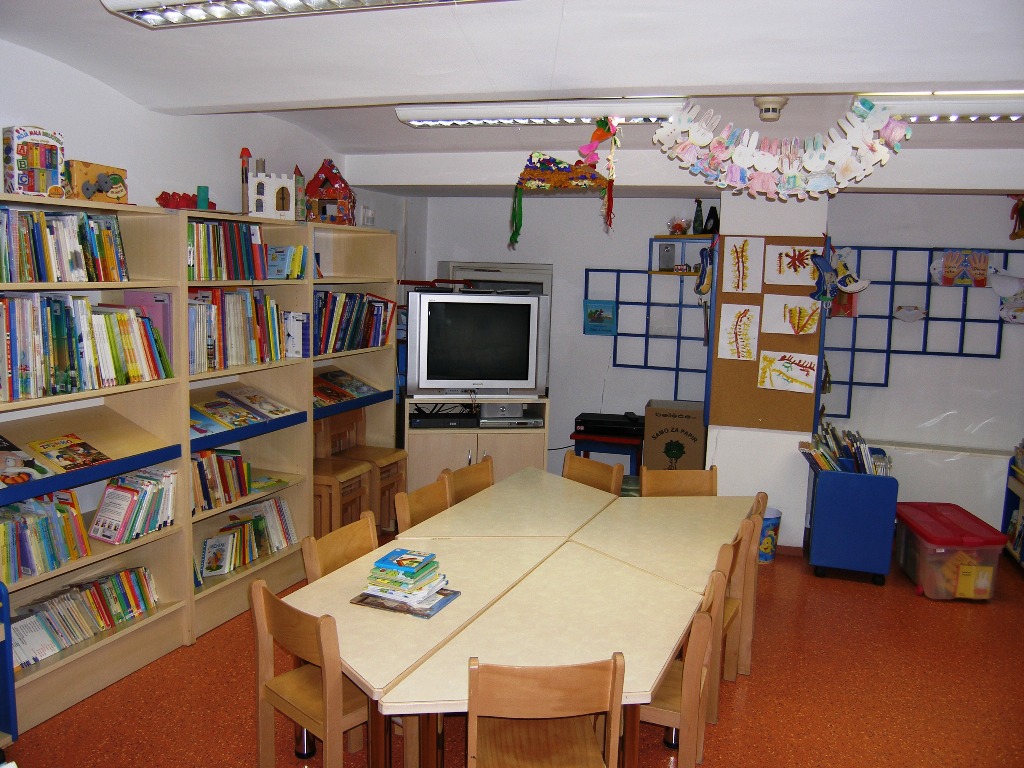 – Since the main objective of any public library is the service to the community, we would like to know: what have been the reactions/opinions of your users to having a sister library?
 Our users have had very positive reactions. They are proud that their library has international contacts. Kaisa's numerous programmes not only in our library, but at the Seniors Home, Association for the Disabled, Cultural and Creative Centre for the Youth PIXEL and many other activities attracted wide public. She is not only all good librarian, but a great singer. She graduated from the English language and literature.
Besides, NAPLE Sisters Libraries Day with Literacy postcards was also a great opportunity to familiarize them with our international cooperation.
 – Which advantages do you find for a public library to be involved in international cooperation with other libraries, be it in a programme like NAPLE Sister Libraries, or any other?
Such cooperation broadens mind, personal and professional growth.
 – What would you say to any librarian who is thinking of the possibility of joining the programme?
I would like to encourage such initiative. It is not only useful and interesting, but above all funny. 
Thank you very much!
Related Articles