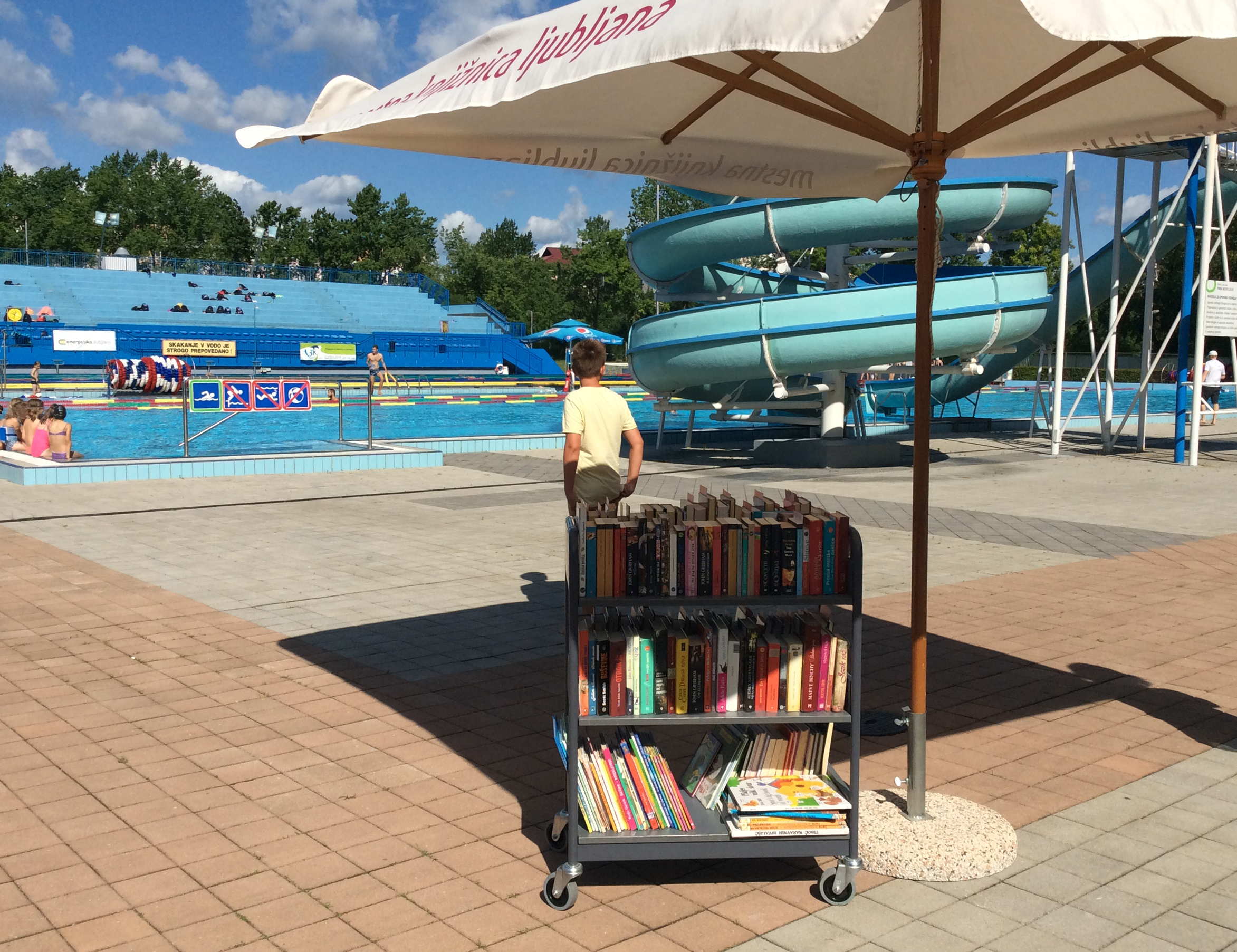 Library by the water
In the summer months the possibility of reading is provided for the visitors of Kolezija and Kodeljevo waterparks. At each swimming pool they can choose from 200 books and journals, especially selected for adults, adolescents and children. Both collections are rearranged and supplemented on a weekly basis, and the bathers are autonomously borrowing and returning the books to the marked shelves in the middle of the swimming pool sites. Two volunteers once per week run creative workshops for children.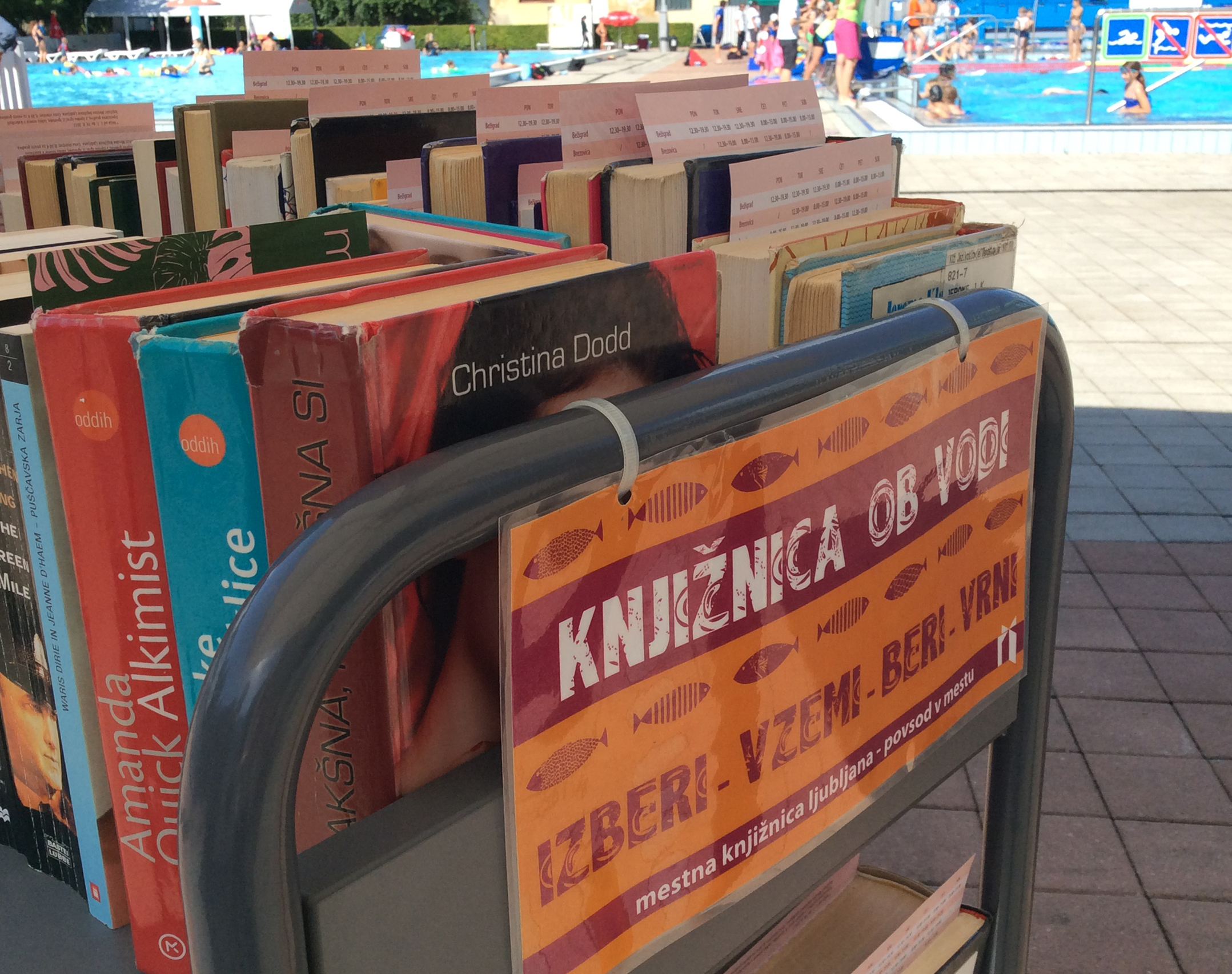 Where to go during the summer holidays? To the library!
Librarians prepare in cooperation with agencies, NGOs different activities with a special emphasis on eco topics. These activities include:
Creative workshops with special emphasis on products from recycling material: How design eco transport machines; Let's make ships and boats; How sea monsters look like, etc. Workshops are run in cooperation with NGO (KUD Galerija C.C.U.) which mission is to disseminate and develop creativity and creative thinking.
Storytelling with active participation of children (puppetry, role acting). Reading promotion activities are run by librarians and private agency, if it possible outside of library premises.