As you will remember, during the last IFLA Conference held in Singapore in 2013, the Public Library "Fran Galovic" in Koprivnica, Croatia, and its sister Sastamala Public Library in Finland, presented a poster on their experience under the title:
NAPLE Sister Libraries Programme: Cooperation of public libraries in Koprivnica, Croatia and Sastamala, Finland: An example of inspiring practice.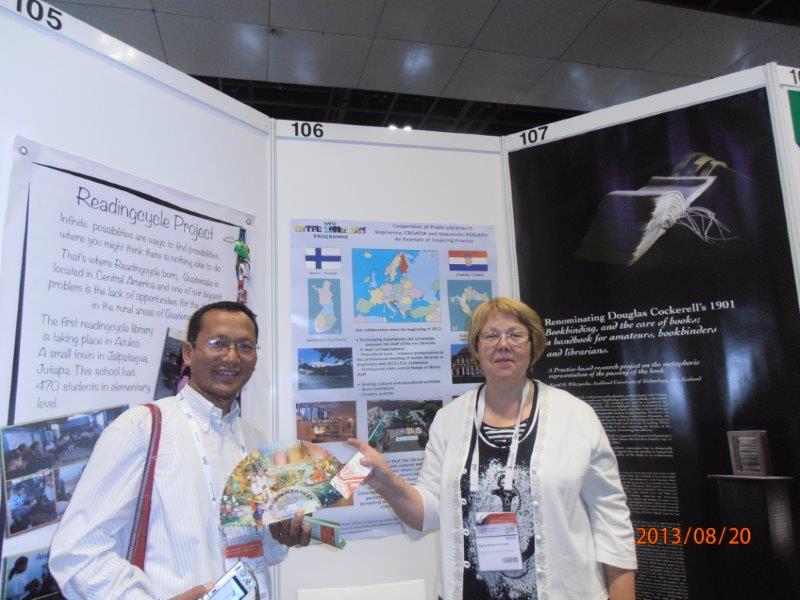 Dijana Sabolović-Krajina, the director of the Public Library "Fran Galovic" was there presenting the poster and she also presented a very interesting paper at the IFLA Library Services to Multicultural Populations Section session, available in English and French by clicking at the title below:
In-house library training program supporting Roma people – the power of networking in local community.
Today we are bringing you some pictures from both sessions!
Related Articles