Krapina Public Library (Croatia) and Tielt-Winge Library (Belgium) have sent us some news on their activities together:
October 2012.
Belgian Library Tielt-Winge in cooperation with City Library Krapina set a photo exhibition to present City Library Krapina and city of Krapina to the people of Belgium.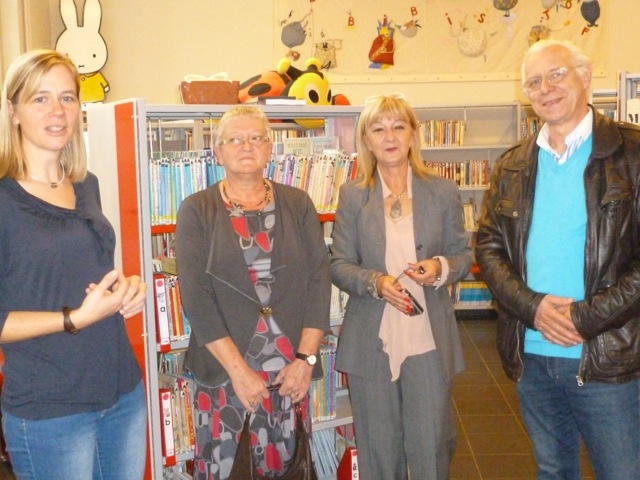 In the ppt presentation we discussed about organization and mission of City Library Krapina and about the differences between Croatian and Belgian libraries.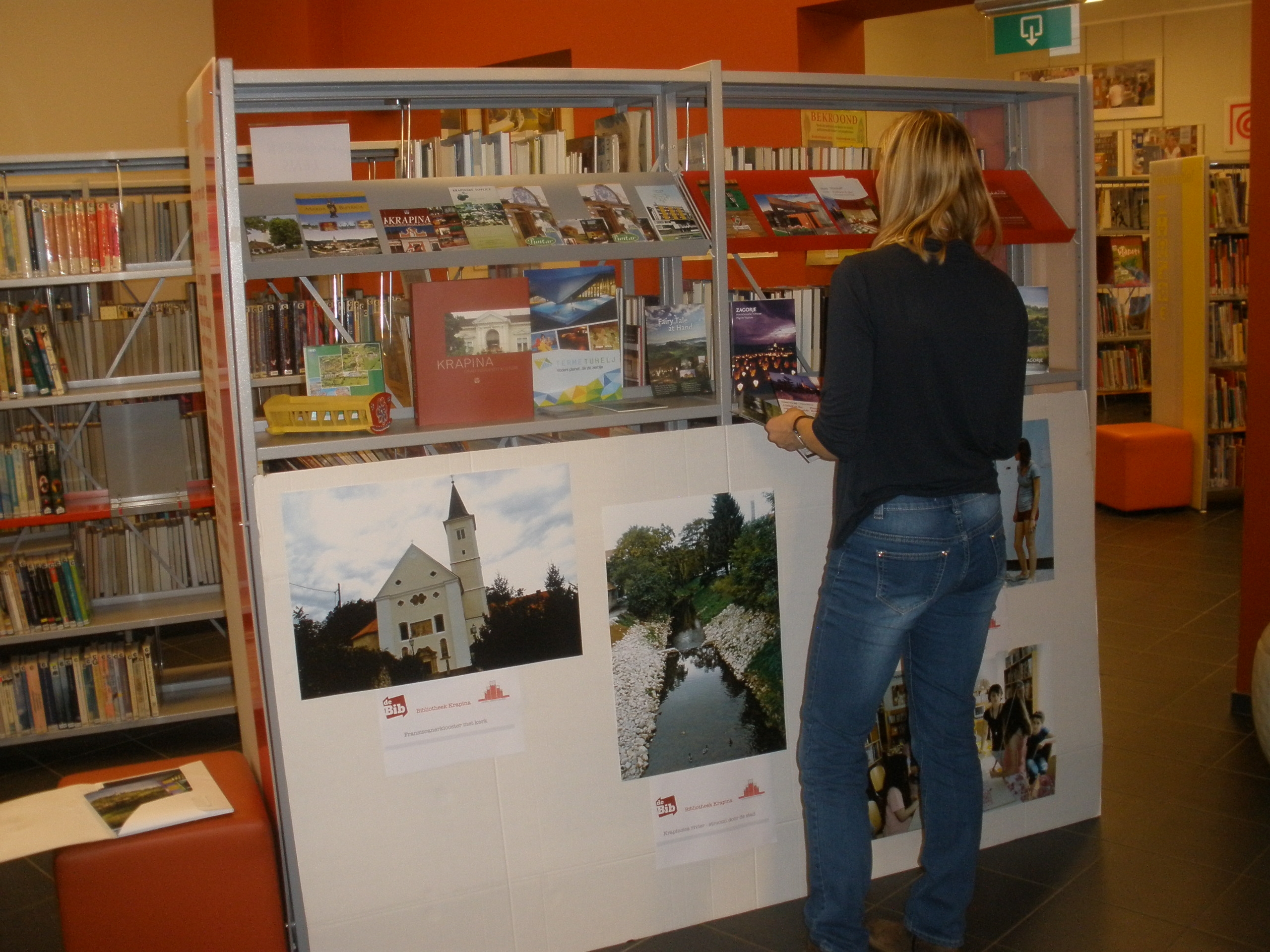 Presented touristic materials of our County were received with enthusiasm, especially traditional gingerbreads, in Croatia known as Licitars *.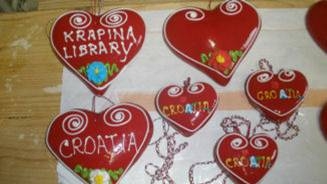 Croatian Licitars were donated to all the members of the Library Council and guests present at the organized reception.
Gingerbreads for the occasion were specially designed with the inscription "Krapina Library" thanks to our sponsor "Zozzoly" from Marija Bistrica.
During the visit, the director of the City Library Krapina was interviewed by the regional librarian magazine "Meta". The interview will be available in the first issue of the Year 2013.
City Library Krapina will continue in the coming period, with the activities on the cooperation with Belgian Library.
Marina Krpan Smiljanec, Library Director
Krapina Public Library, Croatia
*Licitar is colorfully decorated cake made of honey dough. From the distant past the secrecy of licitar making has been preserved within the family of gingerbread crafts from the central and lowland of Croatia. Although entirely made of edible ingredients, at first it brings joy for eyes and soul. Traditionally it is of bright red color and produced in various shapes and sizes. Small size licitars are favorite decoration of Christmas trees in Croatian homes, whereas the large size licitars are created for giving as a gift to the loved ones at special occasions. It is no wonder why licitars today grew into a unique symbol not only of the Northwest Croatia, then also the symbol of the entire Croatia.