Simona Resman, from Sister Ljubljana City Library (Slovenia) sends us this information about their Employment Information Service:
Lifelong learning and social inclusion are in the heart of all activities in the Employment Information Service, a star among Ljubljana City Library services for target group of users.
The Employment Information Service (established in 1998) is an information service for all sorts of job seekers. It gathers, actualizes and provides information on labour markets in Slovenia, the European Union and other countries.
At the just concluded IFLA Conference in Lyon, the Employment Information Service was presented in the Poster Session.
Ljubljana City Library applied as a coordinator in Erasmus+ program (KA2 – Cooperation and Innovation for Good Practices) with the project LinkINjob: job-hunting with the help of librarians, which is based on the Employment Information Service experiences and good practice. In the project there are 7 partners – public libraries and, among them, Ljubljana City Library and Sister Kaunas County Public library (Lithuania). We are still waiting for the results.
Job to the People. Flyer
And some pictures of the presentation at IFLA Conference: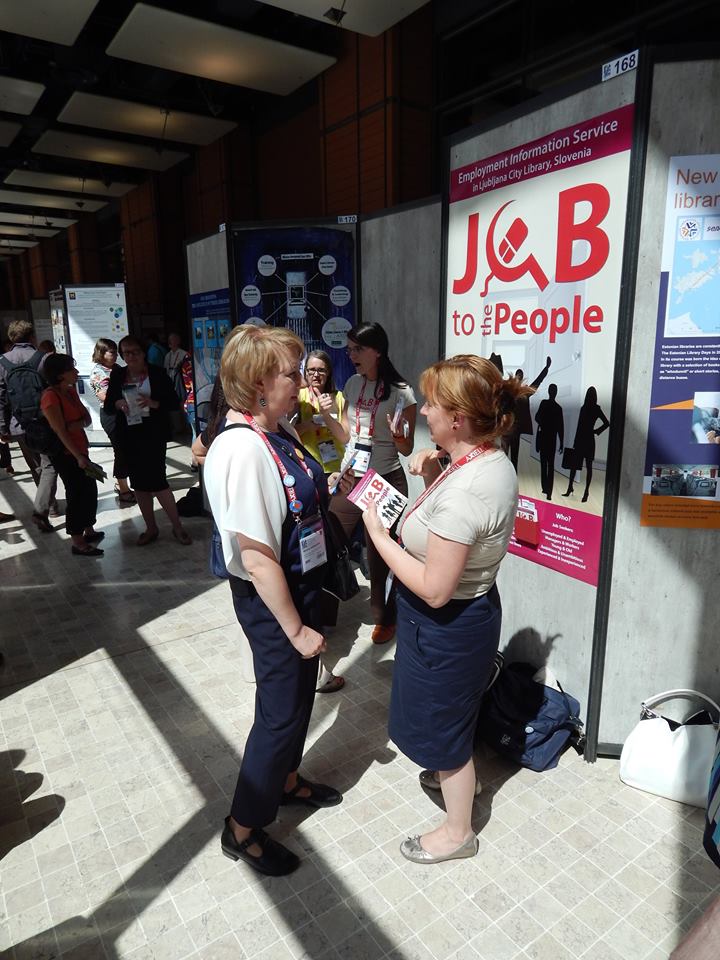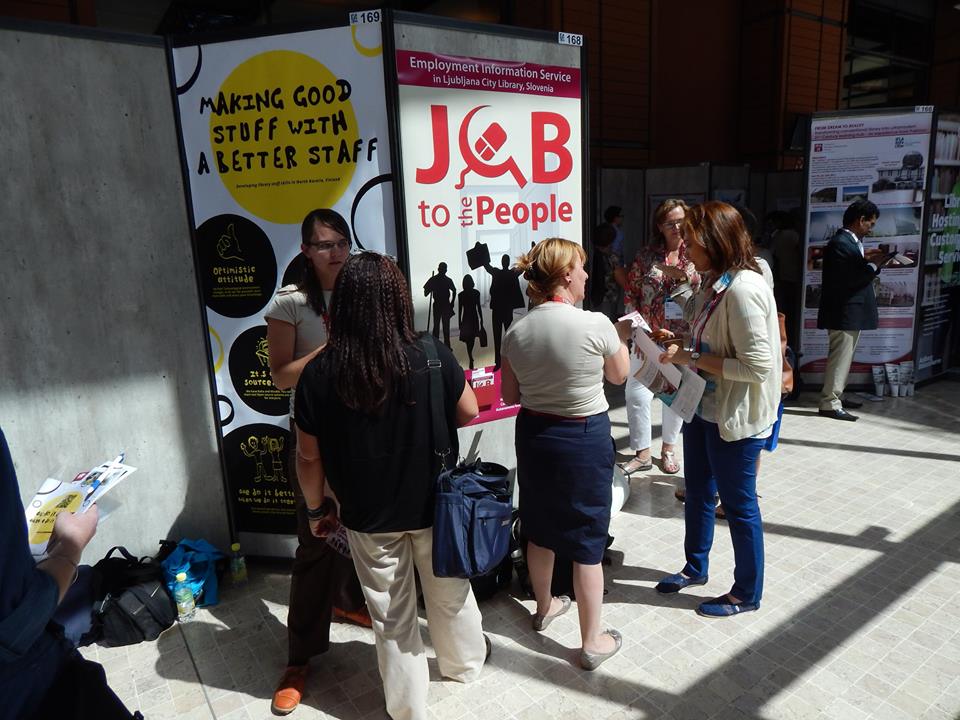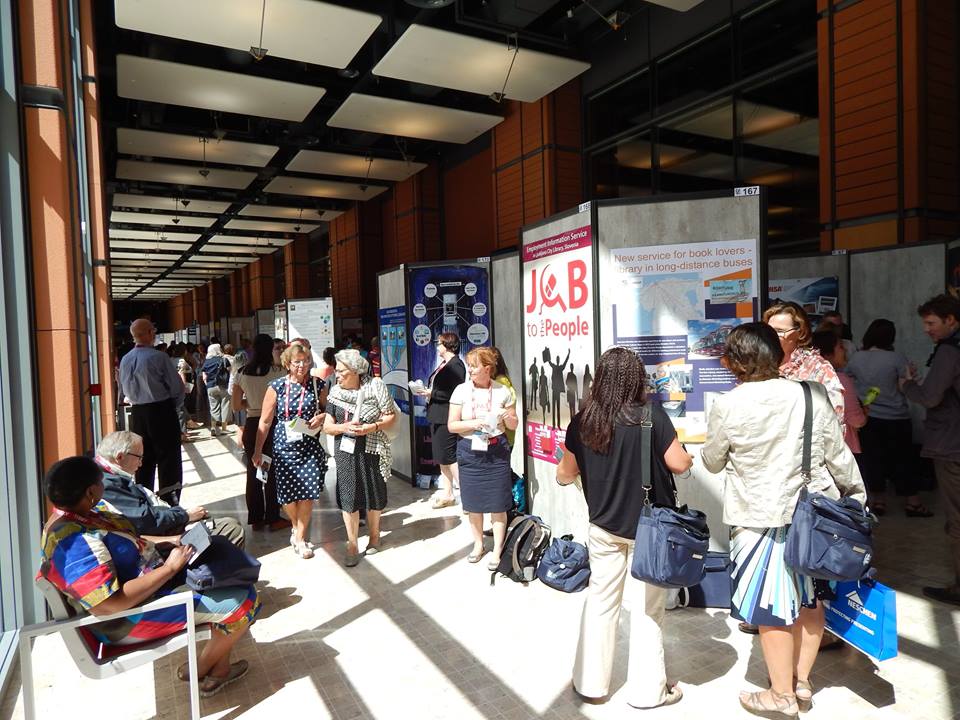 Related Articles: