I'm pleased to inform you the sistership between Lousada Municipal Library (Portugal) and Salamanca Public Library "Torrente Ballester" (Spain) is proving very fruitful. Under this partnership, on the 4th and 5th of may, librarians from Lousada Municipal Library paid a visit to Torrente Ballester Library. The aim of this visit was to create a collaboration protocol and establishing the areas of common work and interest.
On this subject I'm sending you poster and a text written by Rute Cunha, of Lousada Library, regarding this experience.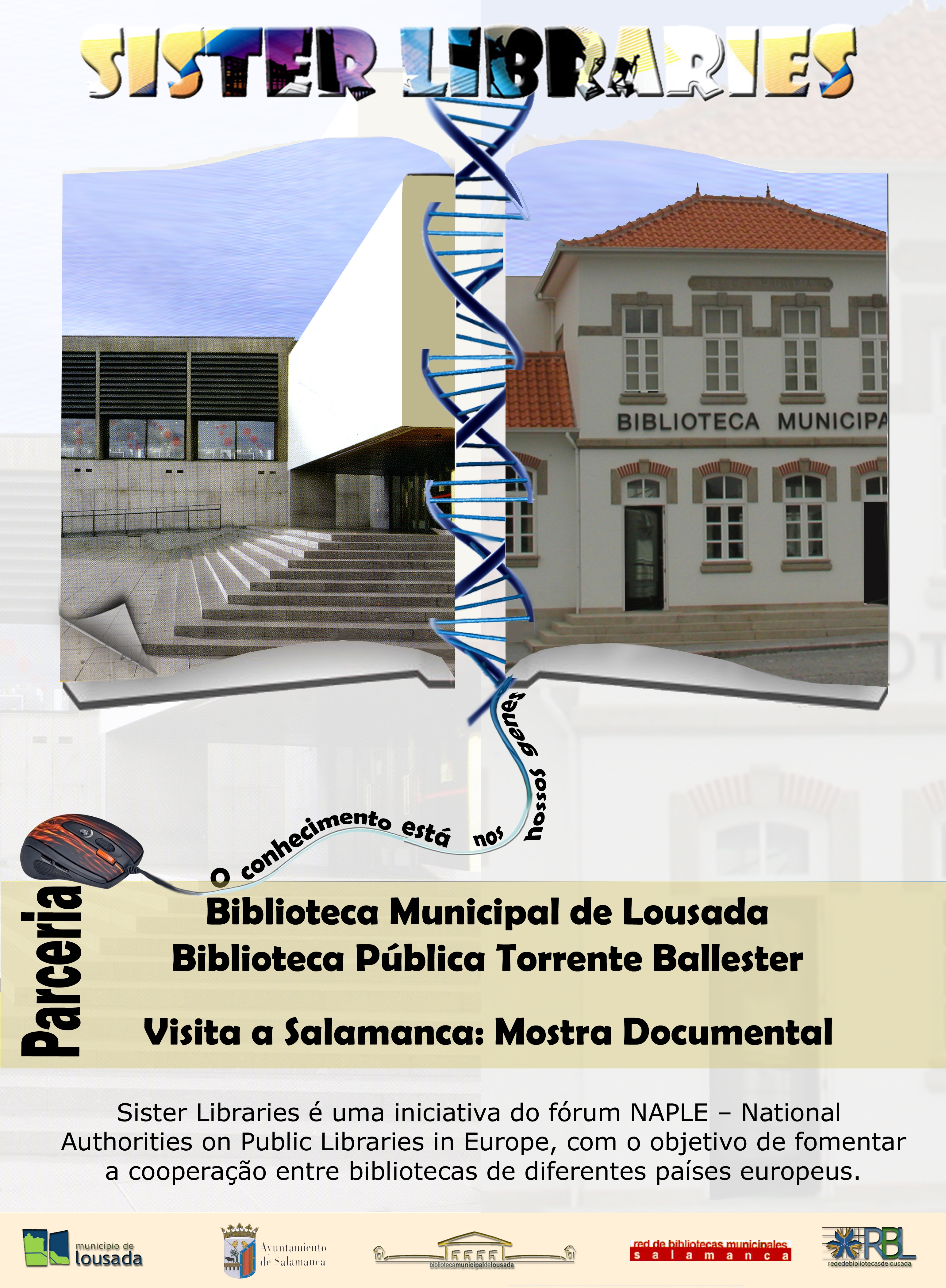 "Under the programme Sister Libraries, the Municipal Library of Lousada is a partner of the Public Library Torrente Ballester, from Salamanca, in Spain.
The first visit to the Public Library of Torrente Ballester took place on the 4th and 5th of May, to joint development collaboration protocol, selecting the areas of common work and the establishment of connections.
Framed in different realities, these two libraries provided both a wide range of experiences that have been developed in different projects of partnership, sharing knowledge and best practices.
This first contact was successful in results: mutual awareness of partners directly involved, sharing ideas, or disclosure materials collection, exhibited at Bibliographic Shows, resulting from the visit, patent throughout the month of may at the Municipal Library of Lousada, for dissemination of Sister's Libraries and the partnership between these two libraries".
Maria João Guerreiro
DIREÇÃO-GERAL DO LIVRO E DAS BIBLIOTECAS
Portugal