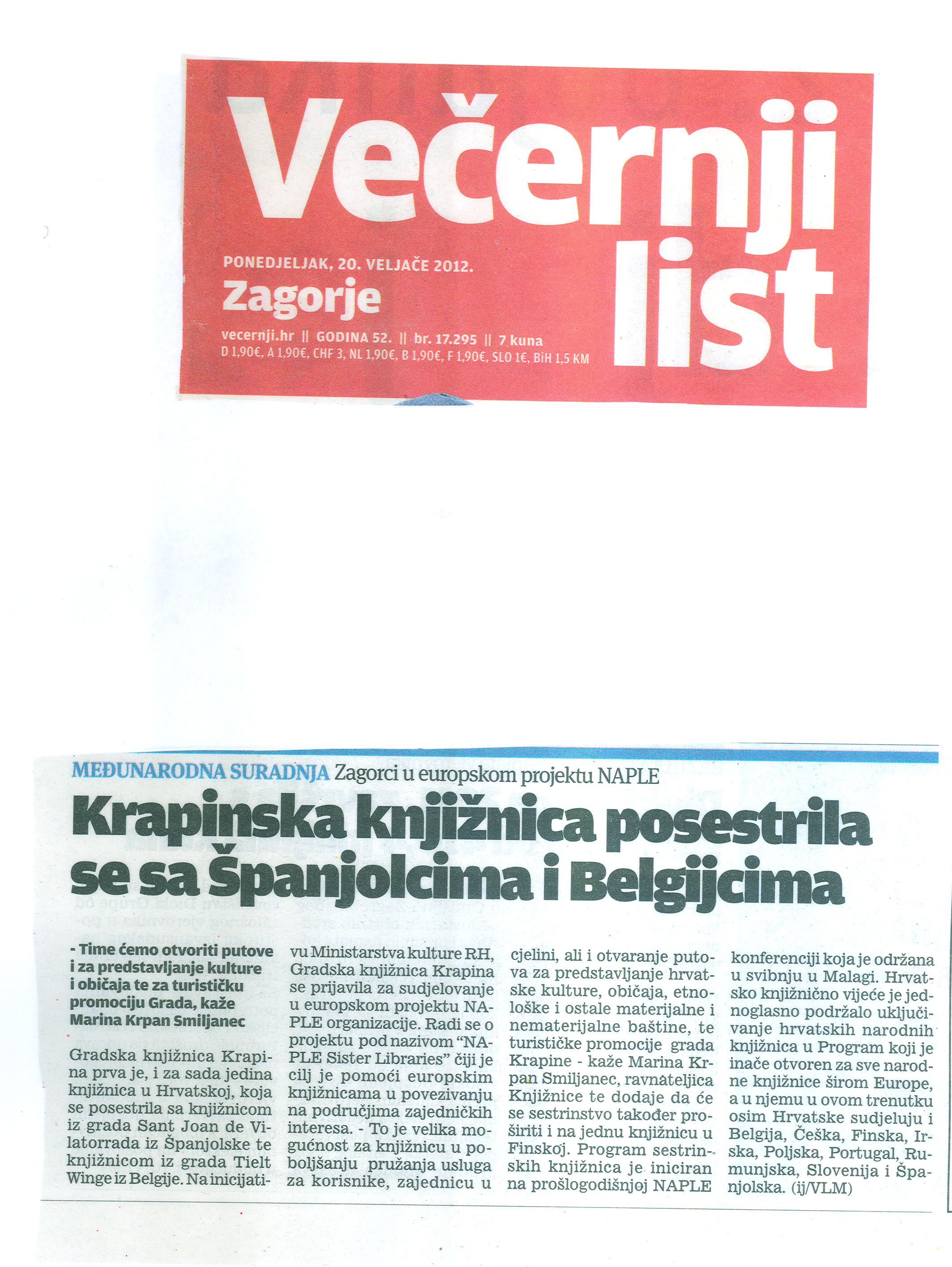 Krapina Public Library has informed Croatian public about sisterhood with Spanish and Belgium libraries through our web pages (www.gkkr.hr) and media – television and newspapers.
The next step that we made with the aim of providing information about the town of Krapina, its history and monuments of culture for library users in Tielt-Winge and Sant Joan de Vilatorrada, is a short textual and pictorial story with a proposal for presentation mentioned materials in sister libraries.
In the same way we shall proceed with the materials obtained from these libraries. We believe that this is a good start of cooperation.
Marina Krpan Smiljanec
Library Director
Krapina Public Library, Croatia