We have received some news about the activities of NAPLE sisters Kuusamo City Library  (Finland)  and Tavernes Municipal Library (Spain).
Ritva Niemeläinen, from Kuusamo, tells us:
In Kuusamo have had exhibitions of the works of the schoolchildren of Tavernes. The exhibition was in the library last summer and in the school of Törmäsenvaara during December-January. Here are some pictures and an article that was in the local newspaper Koillissanomat.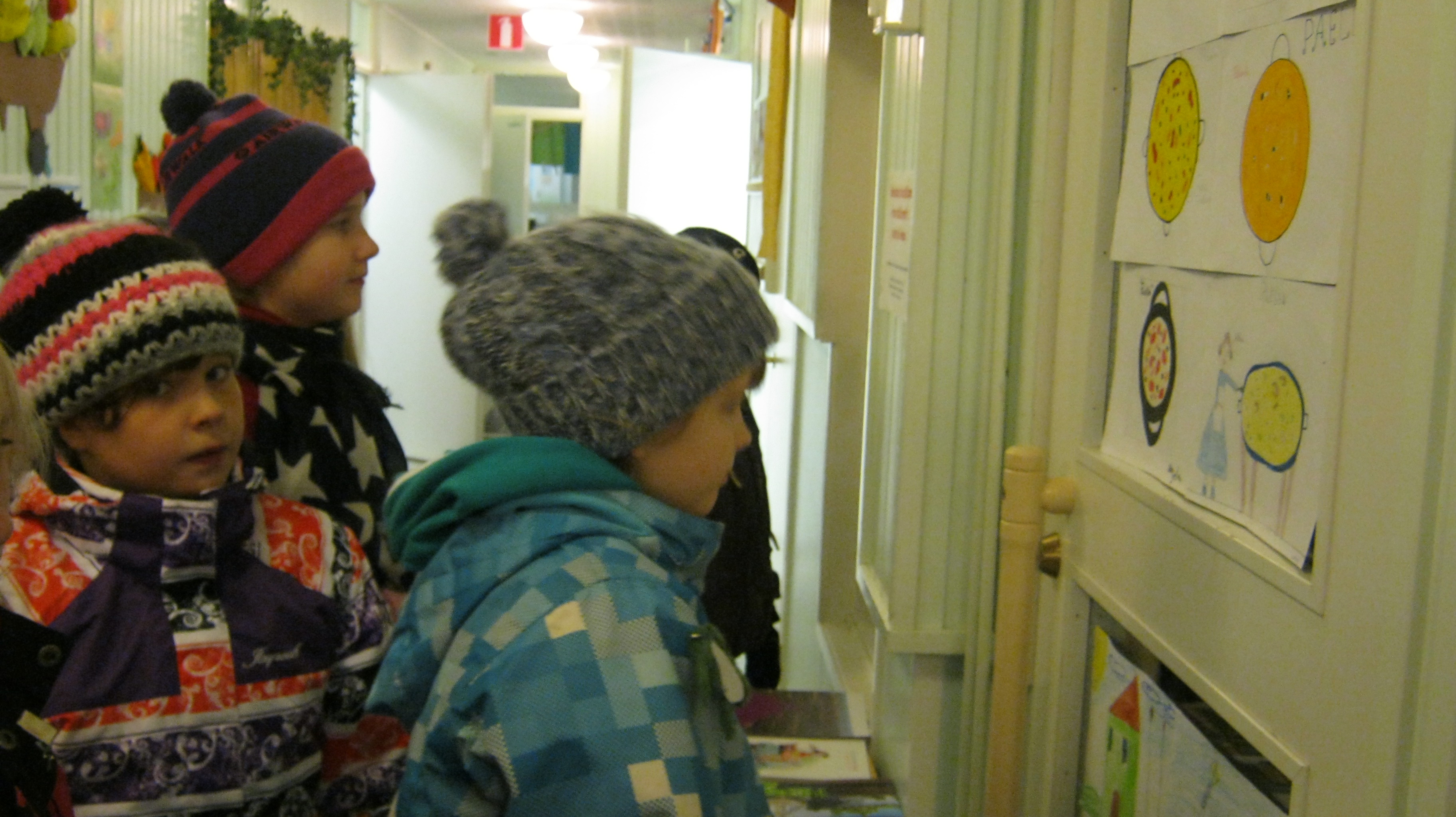 We also sent schoolchildrens' drawings from the school of Törmäsenvaara to Tavernes for an exhibition.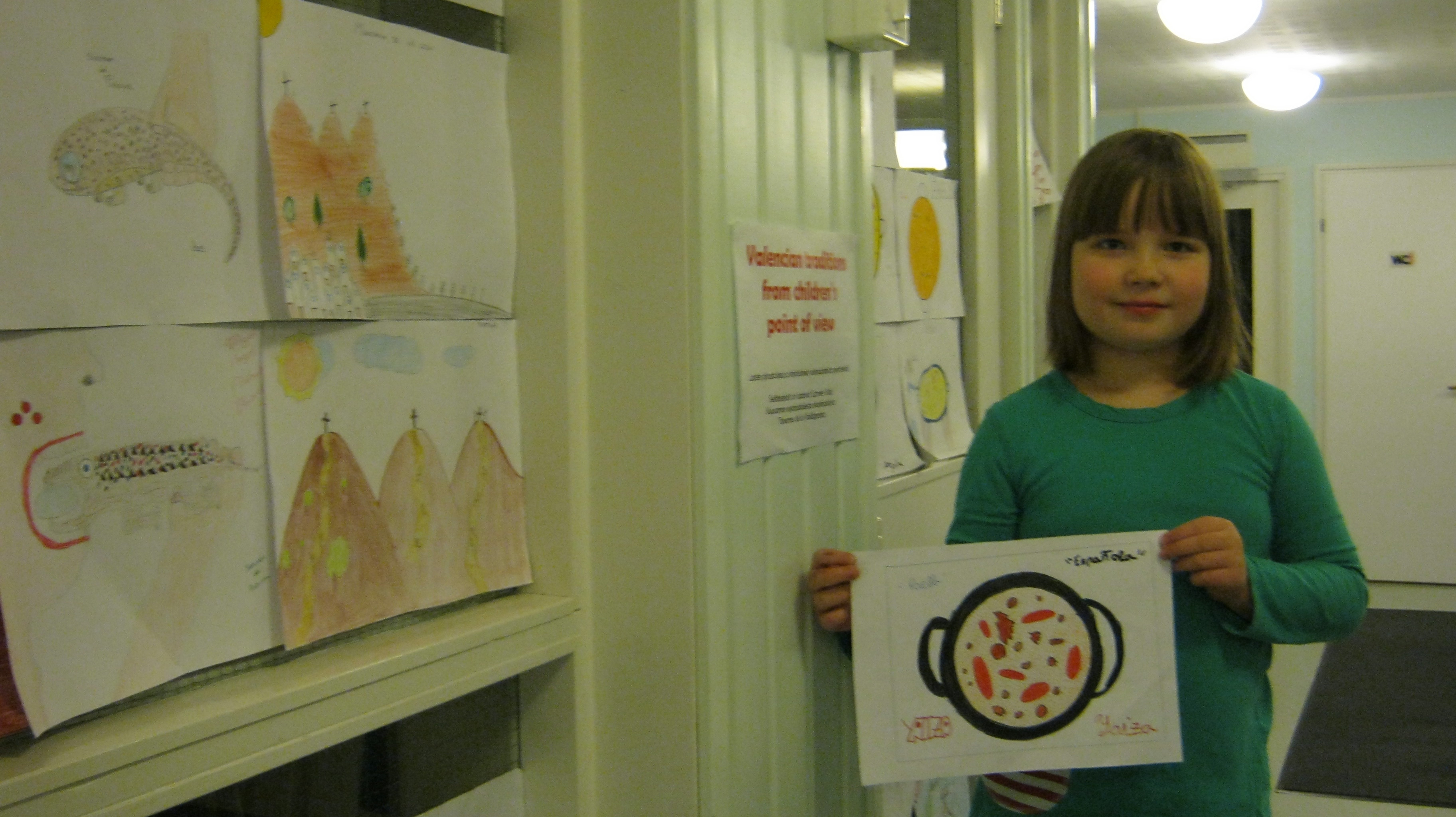 And next Saturday we have also Lainan päivä (Loan's day), libraries' "name day".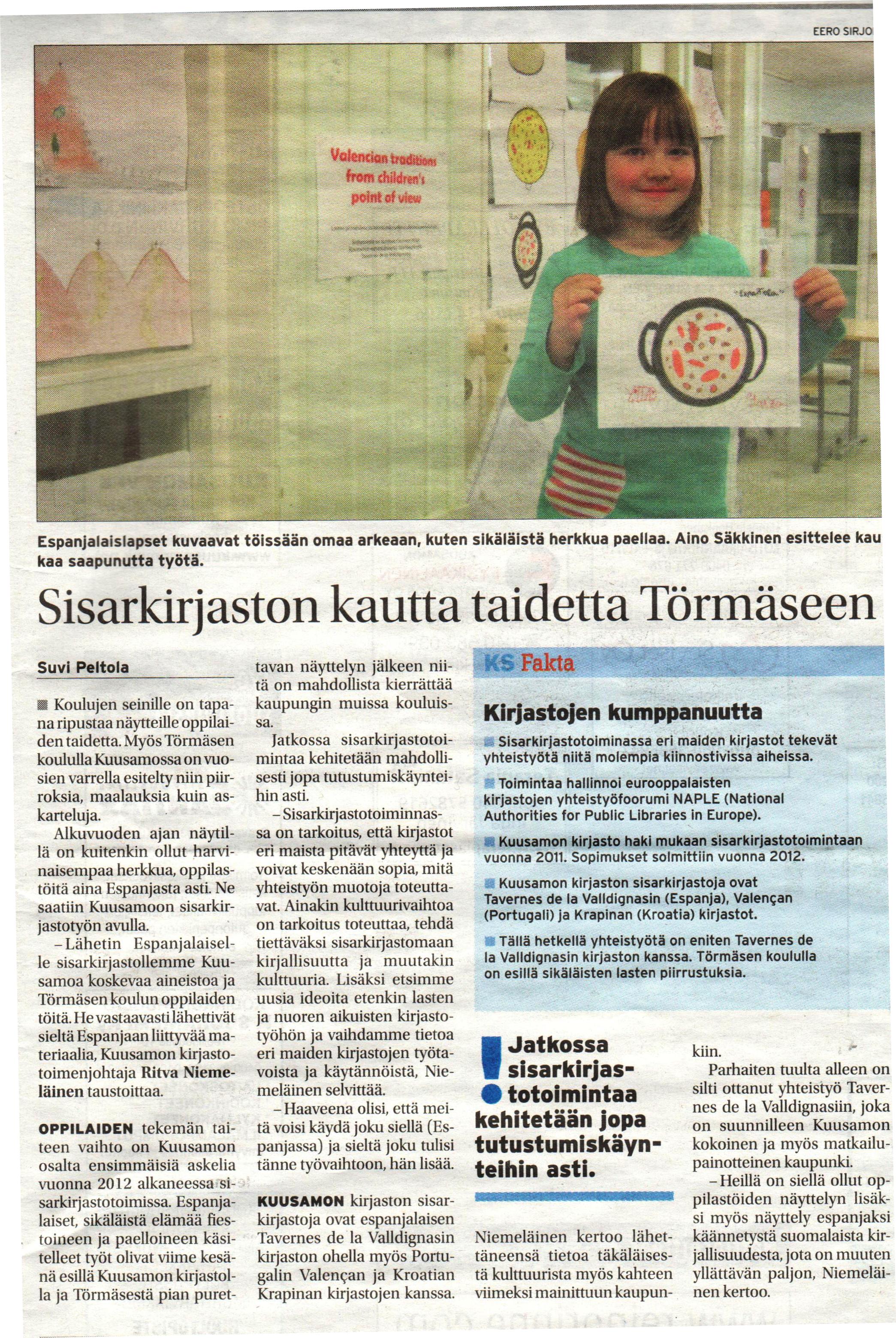 Ritva is referring to last Saturday 8 February, when Finnish libraries  and librarians celebrated their day.  And so did our British colleagues! Here you can find out more about library days/weeks in different countries.
Related Articles: