May 7 – Day of Press Recovery, Language and Book, when Lithuania is united by a reading festival "Lithuania Reads". A group teenagers had a nice acquaintance with the interesting prose writer Ilona Ežerinyte in the Children's Literature department "Žalioji pelėda" ("Green Owl").
I.Ežerinytė started writing just four years ago, but she was already able to receive appreciation and recognition: she is the winner of three prestigious literary awards, winner and nominee of literary competitions; her works are included in the top five books for children and teenagers.
The author wrote four books: "Šunojaus diena"(Tales of Dog Day), novel "Sutikti eidą"(Meet the eidas), stories "Verksnių klubas"(The club of weepers) and "Skiriama Rivai"(Divided for Riva).
The writer said that she thought four years ago that she no longer wanted to teach, wanted to act something different. And she started writing for the most interesting and toughest people – teenagers about teenagers.
Stories were read by teenagers, their teachers, librarians and other participants of meeting. After the reading, a discussion was held, and pupils asked questions.
The writer revealed that she was completing another book of fairy tales, but she did not know about creation work in future. Maybe she will write movies script .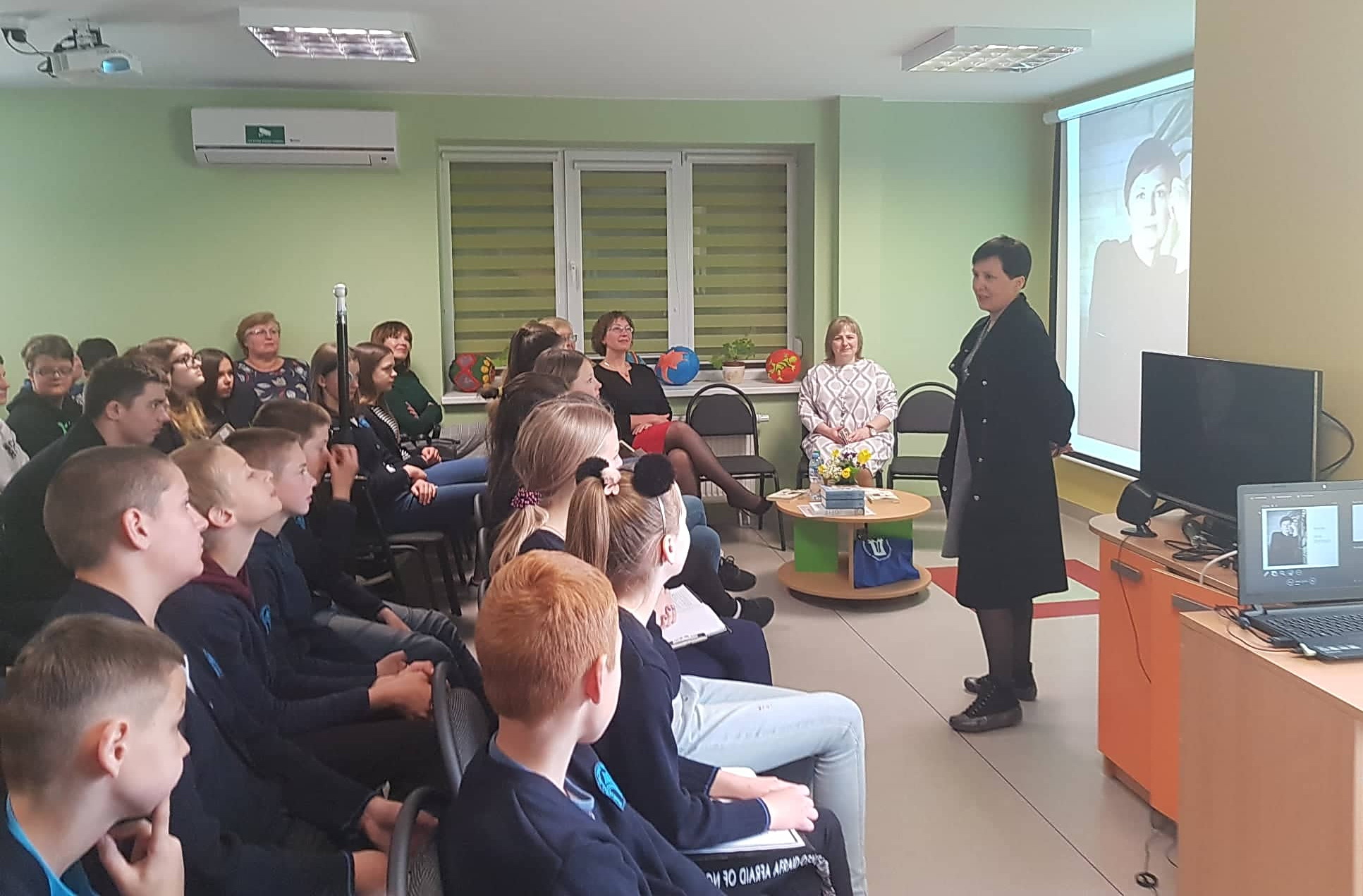 Anžela Vasiliauskienė
Panevezys City Public Library