The EVS is a service inscribed in the Erasmus+ Program that promotes the volunteering abroad of youngsters between 17 and 30 for periods from 2 weeks to 12 months. Volunteers can work in one of these areas: culture, youth, sports, children, cultural heritage, arts, animal welfare, environment and development cooperation. Public libraries are fully eligible institutions.
Municipal Public Library in Piekary Śląskie has been participating in the EVS program for years, recieving volunteers that help them offer their users new services.
Joanna Naczyńska, director of the library, has elaborated a Step by Step guide for sharing their expertise in this program with European public libraries:
The European Volunteer Service (EVS) Step by Step
It's an extremely interesting document tailored for public libraries that want to benefit from this program. She has also described the benefits of this program for their library, staff, users and volunteers themselves.
Joanna has also referred to a more extensive and also very useful publication that'll provide you with all the details, tips and other information: The EVSification Manual, "created as a part of the "EVSification" project, financed by the European Commission through the Erasmus+ Programme –Key Action 2, Strategic Partnerships in the field of youth".
Joanna Naczyńska has sent us information about the last volunteers they've welcomed this year:
"At the beginning of March, we welcomed new EVS volunteers in our library: Helena Isabel Reis Sousa from Portugal and Adur Intxaurrandieta Ormazabal from Spain. They have already visited the network of our libraries and local monuments. The volunteers have already started their first classes. Among the various proposals you can find learning English, Spanish and Italian. For those more advanced there are also conversations in these languages. We look forward to presentations about the culture of their countries and regions and culinary workshops".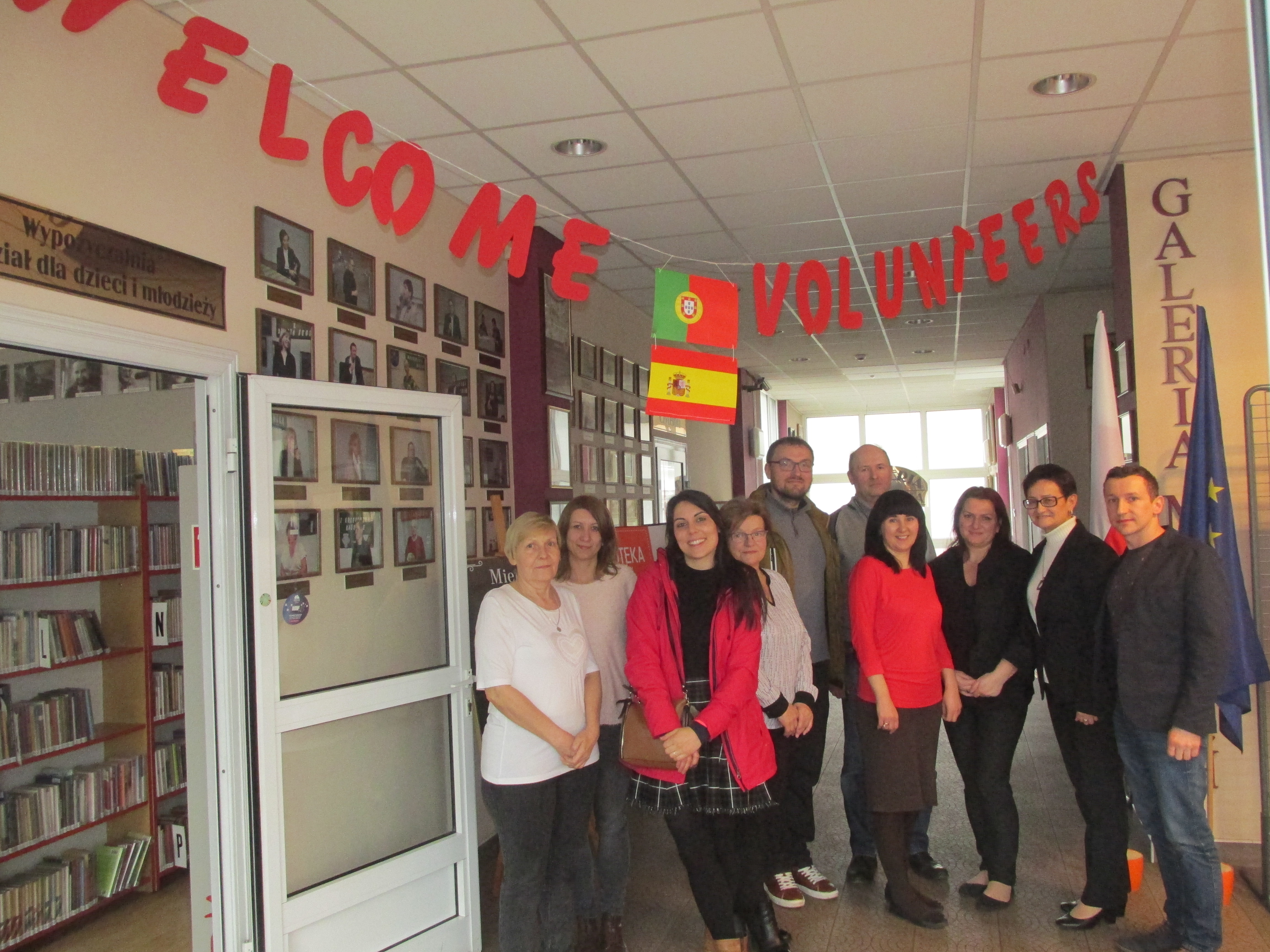 We hope the experience of this library will help you start an application for European volunteers at your library. If you do so, please share your experience by writting to naple.sisterlibraries@gmail.com