I'm pleased to inform you the sistership between Lousada Municipal Library (Portugal) and Salamanca Public Library "Torrente Ballester" (Spain) is proving very fruitfull. Under the Programme Sister Libraries, the Municipal Library of Lousada is a partner of the Public Library Torrente Ballester, from Salamanca, in Spain.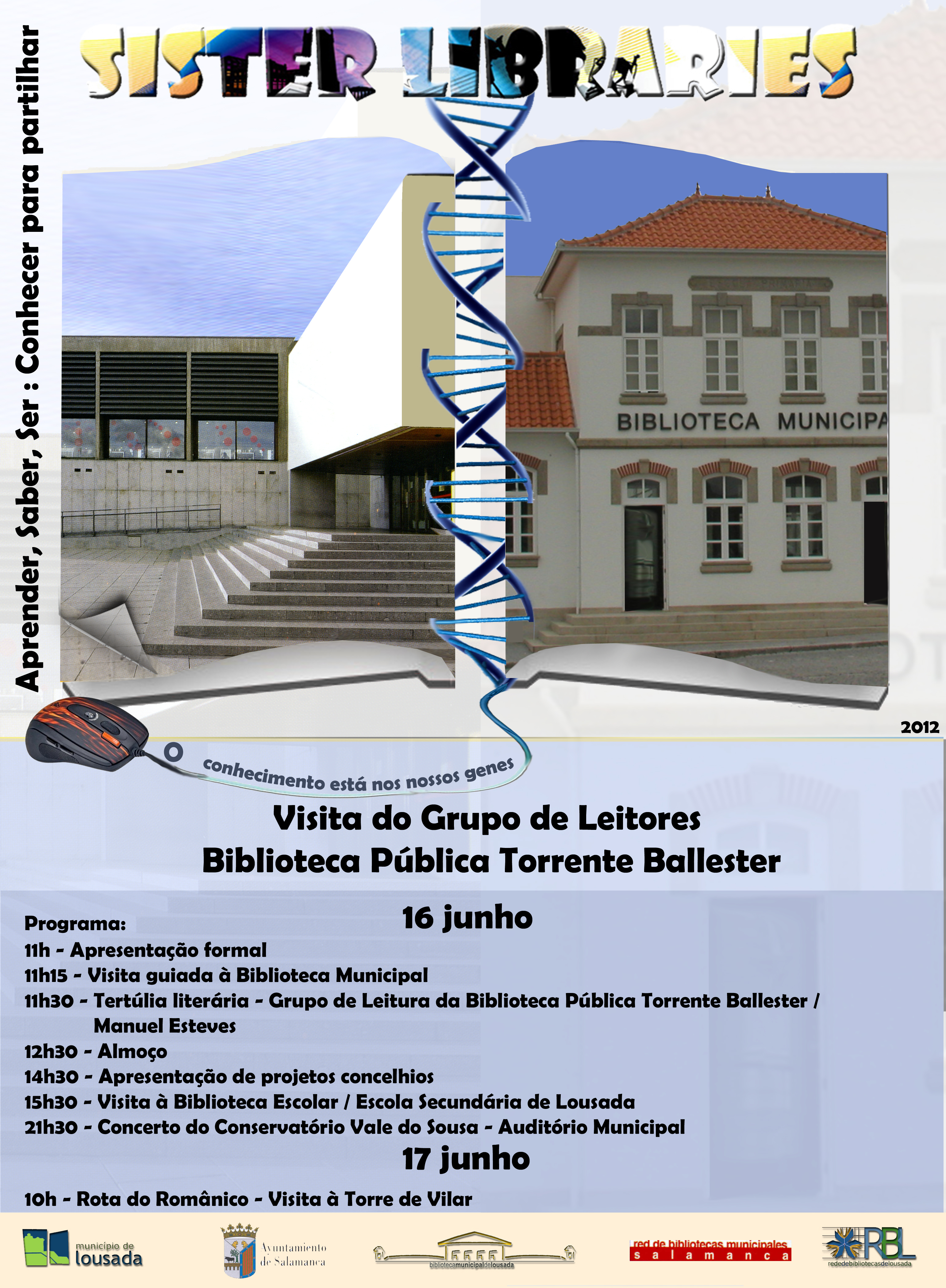 The first visit to the Public Library of Torrente Ballester took place on the 4th and 5th of May, to joint development collaboration protocol, selecting the areas of common work and the establishment of connections.
Over the next 16th and 17th of June, we shall be the hosts and will receive a visit from a Reader´s Group of Public Library Torrente Ballester.
The activity program for these two days is diverse and lively with a literary moment sponsored by participants of both libraries, presentation of projects developed in the Municipal Library of Lousada, a visit to the School Library High School of Lousada and to the Vilar Tower, part of the Romanesque Route of the Sousa Valley region.
Maria João Guerreiro
DIREÇÃO-GERAL DO LIVRO E DAS BIBLIOTECAS
Portugal