As part of the NAPLE Sister Libraries program -where the Public library "Viktor Car Emin" Opatija actively participates and has so far achieved successful cooperation with the Public libraries in Krakow and Galway- the Librarians have attended the first congress for public libraries in Galicia. (Xornada de bibliotecas Públicas de Galicia).
The congress took place in the Cidade da Cultura de Galicia, a monumental building that has its own museum, archive and National library. After collecting and exchanging experiences with librarians from all over Spain, a visit was made to the sister library of the Public library Ánxel Casal where an agreement was reached on the continuation of the cooperation that this summer began with the manifestation of the "Liburnia literary Camino".
They also visited the stand the Public Library at Santiago de Compostela has set in the local market. They are present every Saturday morning, the busiest day at the market and have a rich agenda. You can take a look at it here.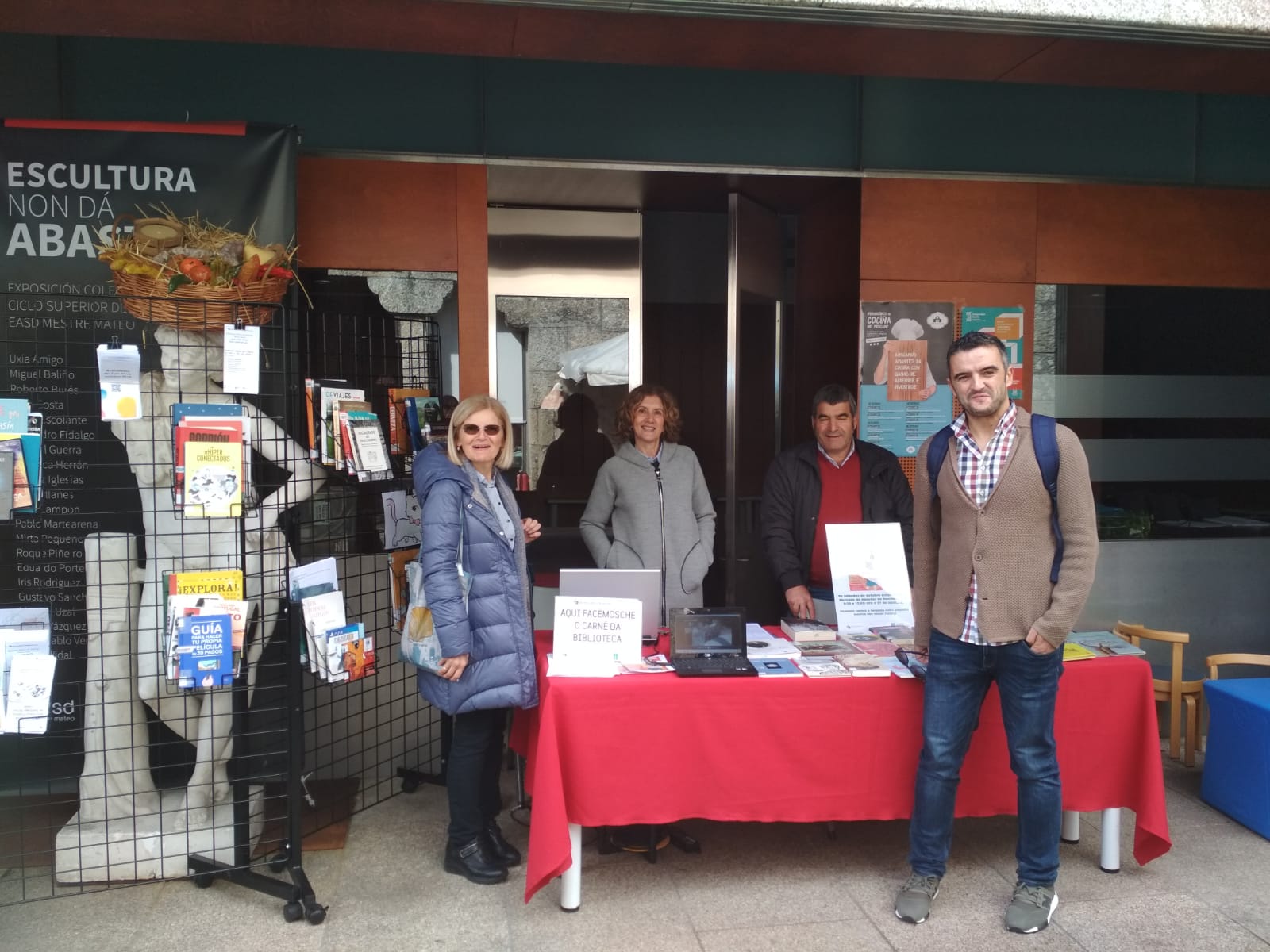 In collaboration with the sister library in Santiago de Compostela, the Public library Opatija will provide access to a digital platform (eBiblio Galicia) in the Library Space, enabling access to a multitude of books, audio, movies and newspapers in digital format in Spanish and Galician. With this rich collection, the Public Library "Viktor Car Emin" of Opatija will provide materials for anyone interested in learning Spanish, and visitors of Opatija from Spanish speaking area will have pleasant stay in Opatija library.