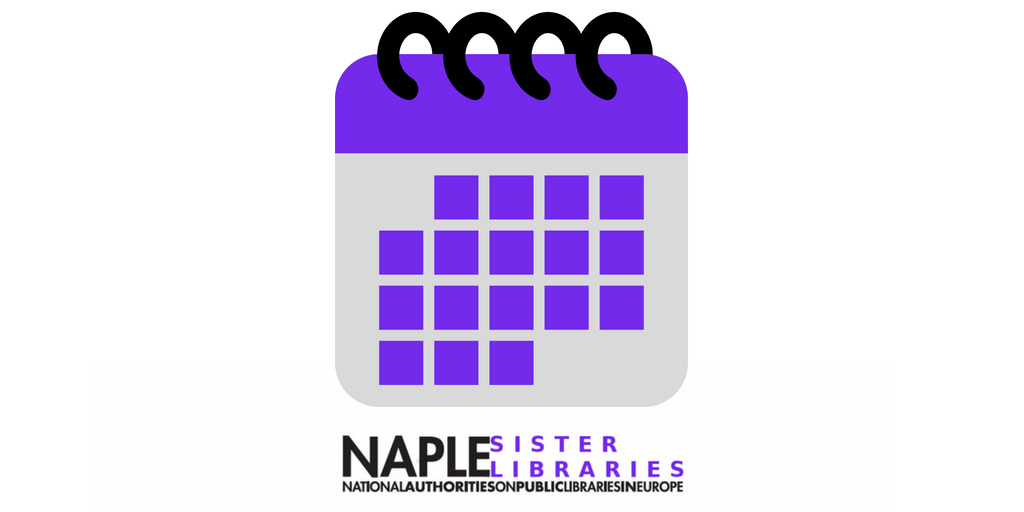 Today, we present a new section of the blog: a Sister Libraries Calendar where you can check the ephemeris related with Public Libraries, Reading, Congresses on Libraries, International Days of all sorts, etc.
You can find it under the Meet the Libraries tab.
The Public Libraries inscribed in the NAPLE Sister Libraries Program develop a lot of activities in relation with these ephemeris. For example, Kaunas County Public Library celebrates Safer Internet Day, which is 6th February. This section will give you information you can use to:
Plan activities around the celebration of an International Days. You can plan an activity with your Sister Library, look for partners in your city form the thematic area involved to make a celebration at your library, etc.
See what activities other Sister Libraries develop to get inspiration. Or use this information as a means to look for libraries to partner with.
The calendar has 2 sections:
In

orange

you can see the International Days, ephemeris celebrated every year.
In blue, we announce activities specifically related to Books, Libraries or Reading (for example, the Portuguese Week of Reading, celebrated from 5th to 11th March) and also the specific activities a certain library is developing to celebrate something (for example, City Library Iloc celebrates International Book Giving Day)
The entries in purple are precede by the name of the country in capitals. Once you click on the event, you'll always find a link to the site of the event so you can learn more about it.
We believe this can be a powerful tool to make cooperation between Public Libraries easier, as well as a source of relevant information for libraries in Europe.
Please, help us feed the calendar with the activities you develop in your library. It'll help you promote your activities and make an impact at an international level, and will provide others with useful information they can use.
You can add your suggestions through the comments on the section or this post, or naple.sisterlibraries@gmail.com. Just one link will be enough, we'll do the rest!