On April 23, the 19th National Week of Lithuanian Libraries "Come – Find and Learn" was launched in the country. It is a great opportunity to remind you about libraries and meet your readers.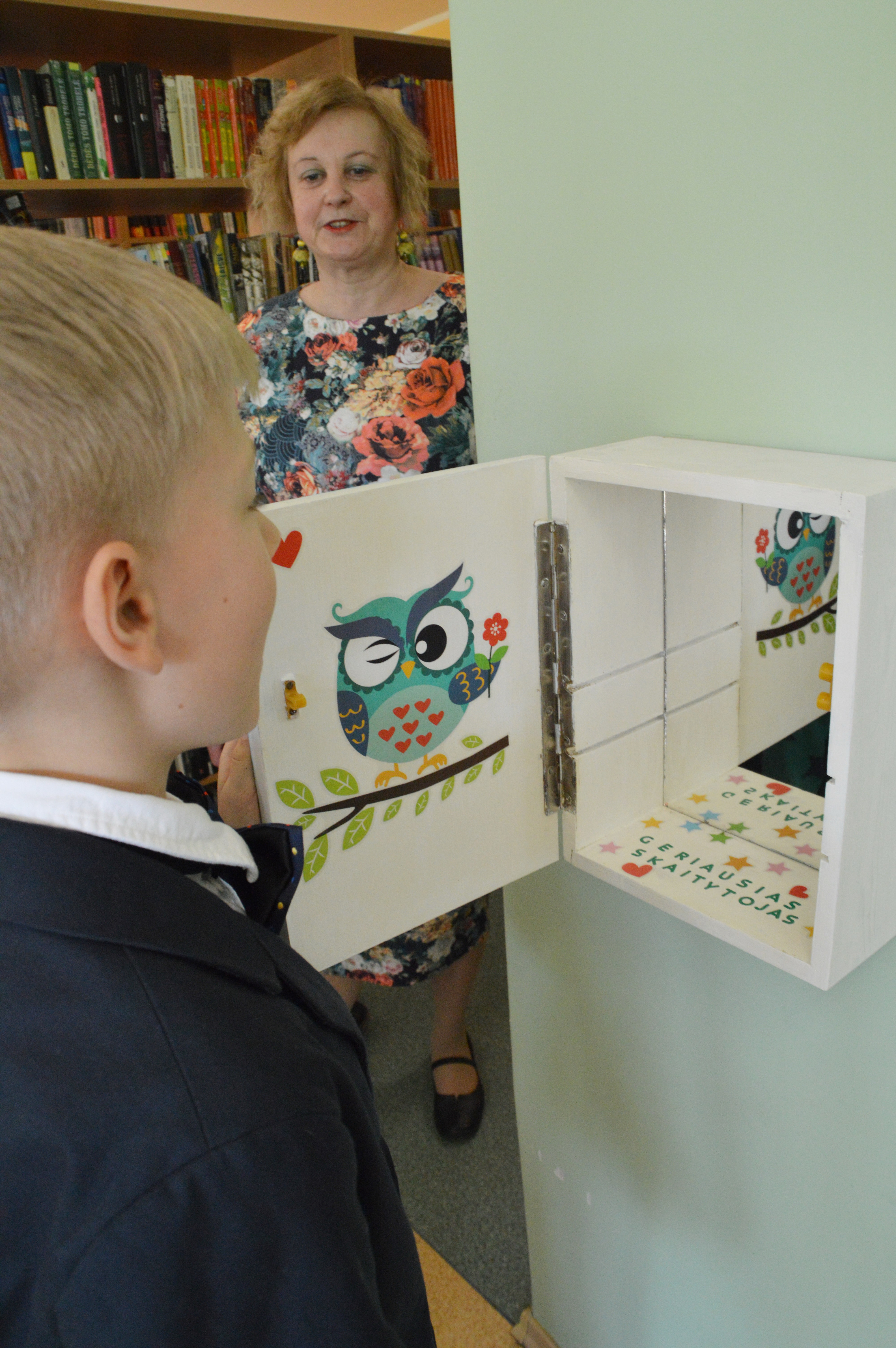 The week of surprises began in the public library of Panevėžys City Municipality. Children's Literature Department "Žalioji pelėda"("Green owl") organized a fun campaign for the kids "Get to Know Your Librarian Shoes". Pupils of the kindergarten could shortly become librarians: according to the request to find the necessary book, put books in the shelves in a certain order, sit in the librarian's chair and issue or return the book to the reader with a computer program and even try the real librarian shoes. In the morning, a mysterious box of "The Best Book Friend" was opened. The inside of the mirror and the inscription "The best reader" allowed you to feel the best reader for every single door in the box. The opening of the week was fueled by pupils' performances: the poem about the books, the dance performance, and the melodic sound of the saxophone.
On the initiative of the Lithuanian Society of Cynologists for the third year in a row, the Dog Day was celebrated on 24 April in Lithuania. The purpose of the dog's day is to change the attitude of the public towards the dogs, to pay attention to the changed status of the dog in human life and the importance of the owner's awareness and responsibility.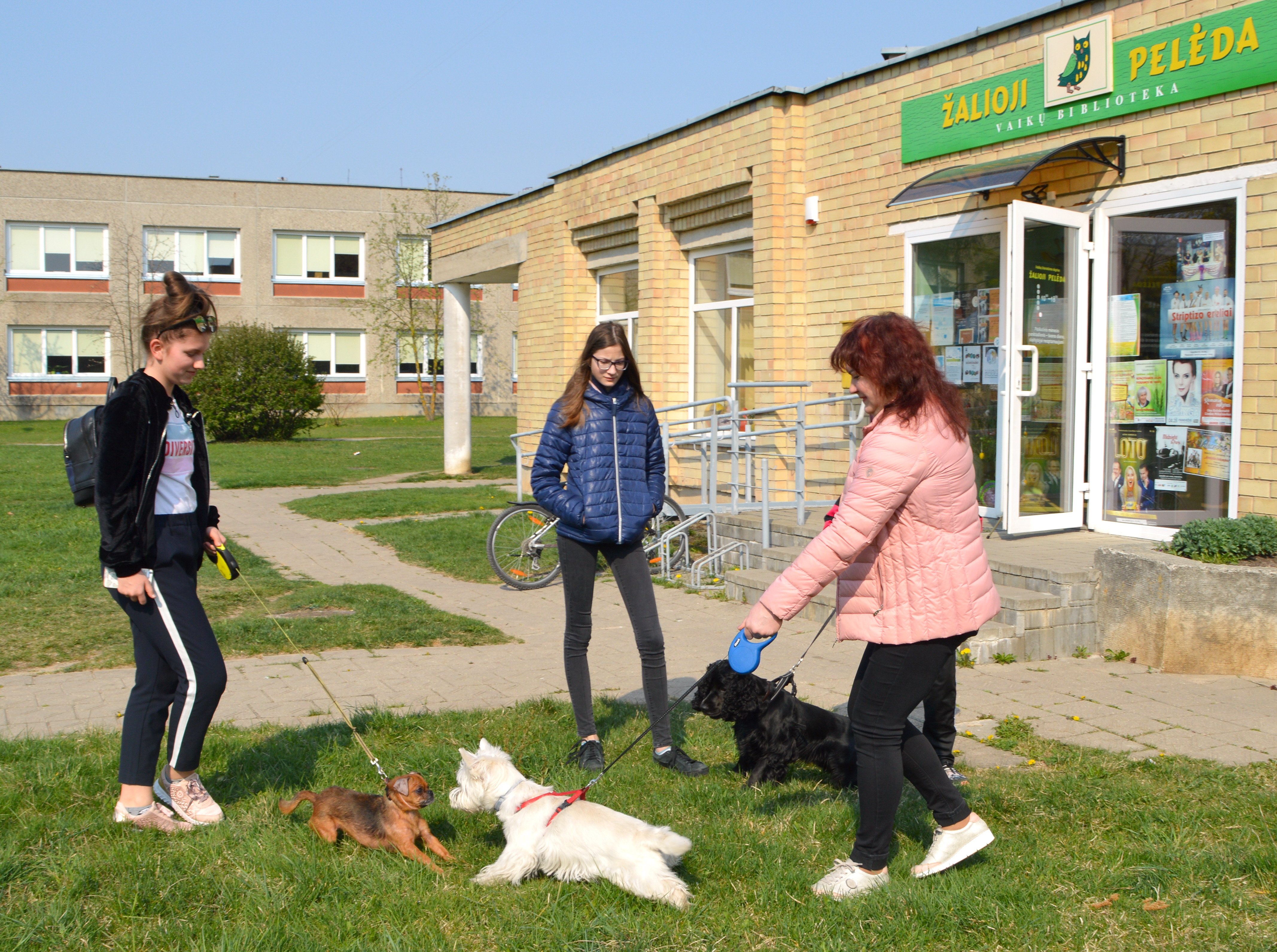 This year's theme – "Dog and Me: Time Together" – encourages you to spend as much time with your pet as possible on this day: take a picnic to the nature, get to work, meet other dog lovers.
While the Children's Literature department "Žalioji pelėda" ("Green Owl") is an animal-friendly and open-minded library, on April 24th was the fiction and thematic literature exhibition about the dogs, but also veterinarian Jūratė Paltarokė-Vilimė. Pupils of kindergartens, the readers of the library and residents of the district asked the specialist questions about their pet care, nutrition, and problems. Children were willing to share their funny stories about their pets.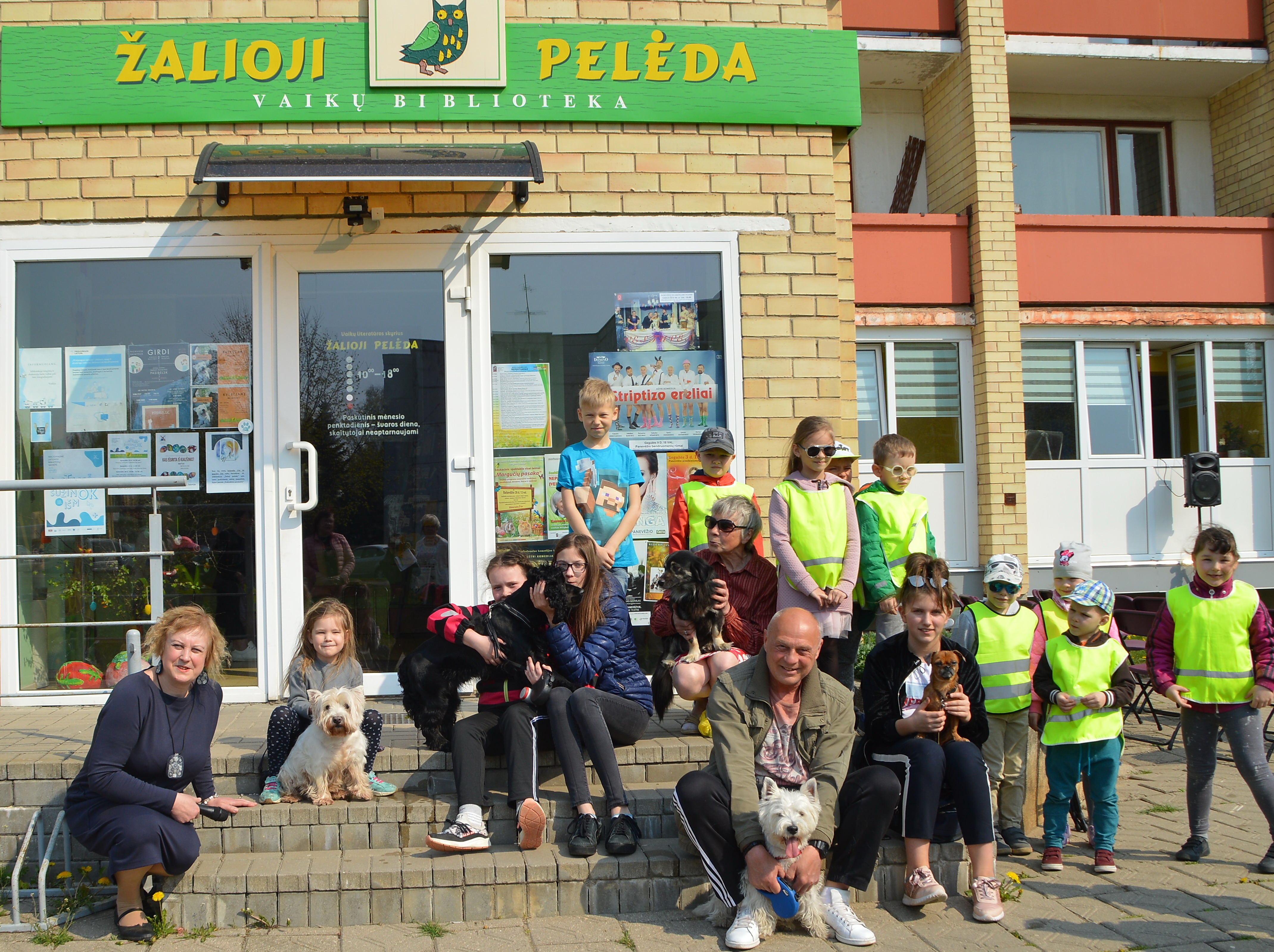 The closing day of the National Week of Lithuanian Libraries, which distinguishes events and shares, did not end as usual, at 18.00. After the opening hours, night nights started here.
The participants of the project "The Theater Starts from … Library", which is partly supported by the City Municipality, took part in the Library – young actors of the Library. They had prepared a spectacle for the audience "The Wolfhound Dolf", directed by theater manager Birutė Beresnevičienė.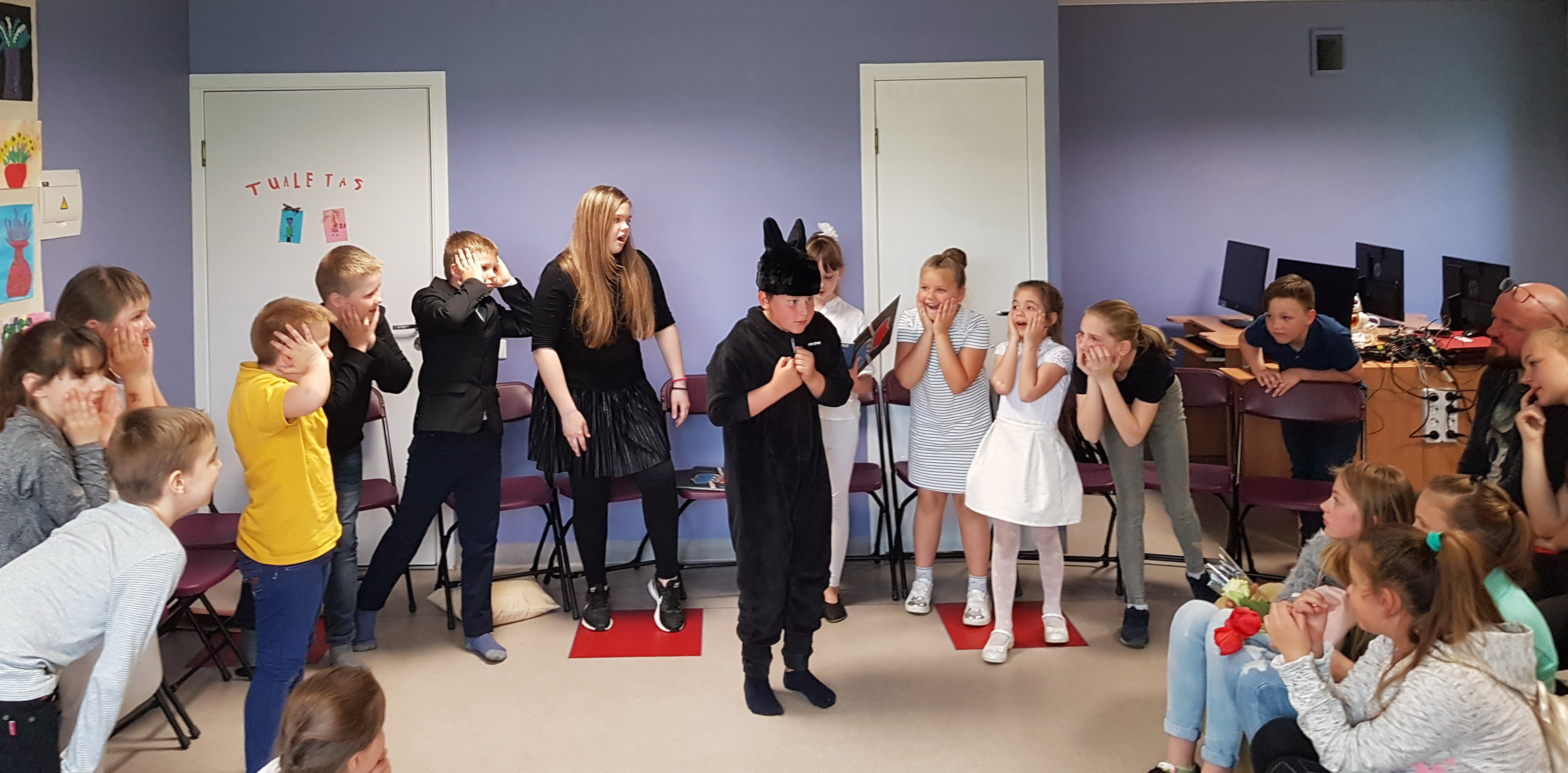 There were an incredible number of spectators to see children's play: parents, brothers, sisters and friends of children. After the performance theater manager invited everyone to play fun theatrical games and charades.
Anžela Vasiliauskienė
Panevezys City Public Library