"Kaunas Municipal Library Vincas Kudirka' project "Discover Yourself in 3D City" creates new opportunities for young people to learn about technology, raises awareness about careers in technology and technical engineering, organize site visits to technology fairs and companies, and work experience internships for their learners.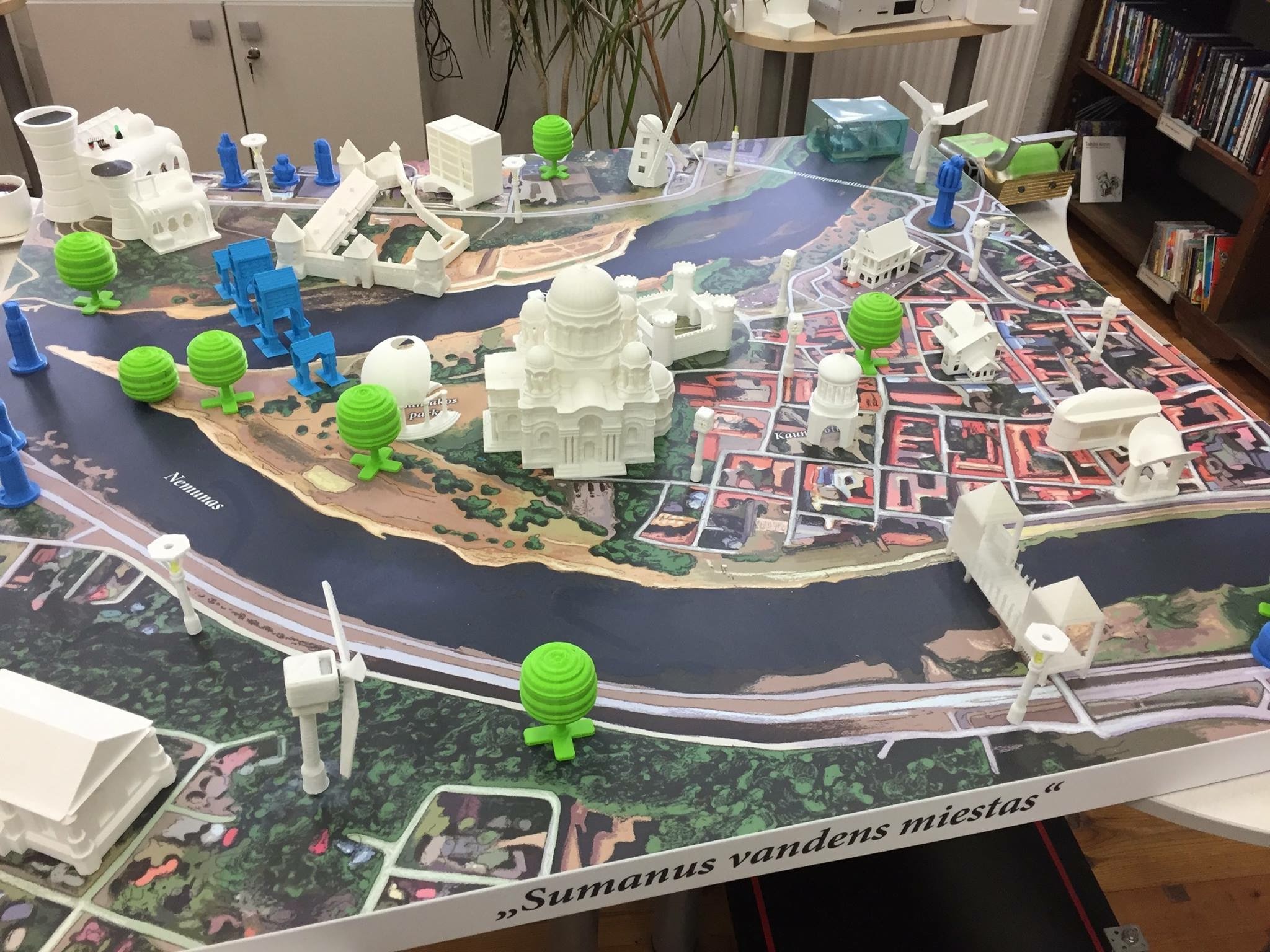 Target group of this project is young people aged from 14 to 19. This initiative is of educational character and enables young people through the help of a 3D layout, programming and electronic tools. Training includes computer coding, electronics, 3D design and 3D printing and young learners designed and built a model city using 3D design and modeling software and printing buildings. They also learnt how to model using cardboard, how to work with Arduino kits (coding and electronics kits for building digital devices and interactive objectives)
In addition to practical technical skills, the group attended career guidance sessions and learnt how to present their projects to business. The Association of Lithuanian Engineers organized site visits to technology businesses so that young trainees could speak to people working in the industry, and in summer, the association has organized internships so that learners can experience real-life work situations.
Students are free to use the laboratory whenever they want and more than half the participants are using this opportunity to practice modeling with SolidWorks, to test their electronics projects, and to 3D print parts that they have created free of charge".
This project was awarded the prestigious EIFL Public Library Innovation Award last year, 2016.
Kaunas Municipal Vincas Kudirka doesn't have a sister yet. Do you want to partner with them? Send a message to monika.straupyte@kaunas.mvb.lt or naple.sisterlibraries@gmail.com