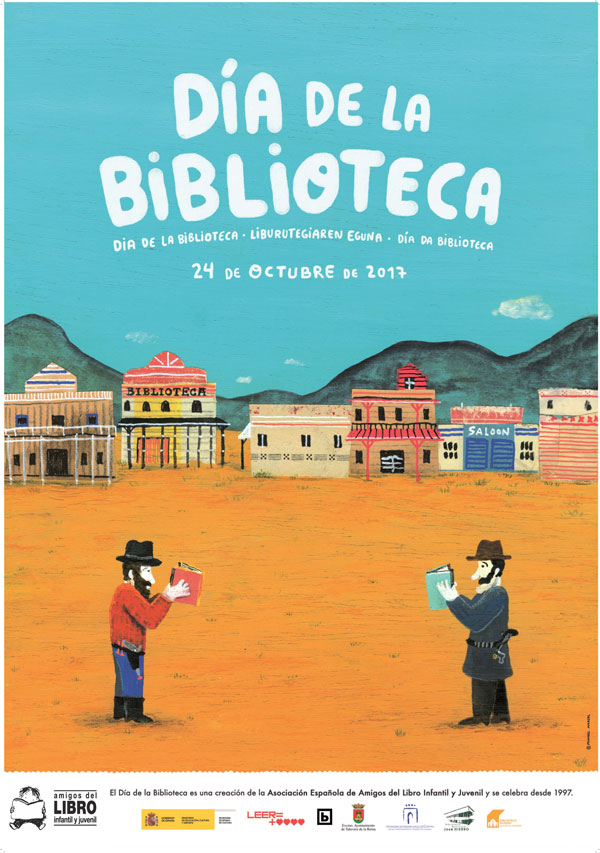 Last 24th October the Day of the Library was celebrated in Spain. This is an initiative from the Spanish Association of Friends of Books for Children and Young People and was first celebrated in 1997. With the collaboration of the Spanish Ministry of Education, Culture and Sports, it aims to highlight the importance of the public library as a transgenerational meeting point and a tool for learning and improve coexistence in societies.
Spanish public libraries develop a wide range of activities to commemorate this date, some of them with activities during the week. This is the case of Public Library of Seville, that happens to be the first Spanish library to join the program, in 2011.
From 20th-28th September they developed, with the help of associations and individuals, a series of activities:
Book presentations with the presence of their authors, a poetry activity for families around the poetry of Rafael Alberti and the Generation of 27, a lecture about painter Murillo, organized by the Association of Friends of the library, storytelling for children and a literary walk around the Seville of poet Juan Ramon Jimenez and a painting workshop.
Giving that they have a Sister Library from Portugal (Aveiro Municipal Library), they also programmed a Fado concert, specially dedicated to the participants of the 22 reading clubs of the library. The band was Janelas à Saudade, Windows to nostalgia, a multicultural band from Seville, active since 2013. Maite Salgueiro, Ian Scionti and Chemón Cortés aims to popularize this musical style, Inmaterial Cultural Heritage from UNESCO since 2011.