At Vega-La Camocha Municipal Library a stellar war is taking place this summer to conquer the Biblio galaxy. We've created a reading challenge called "The Reading Wars" that immerse the youngest patrons in a role game imitating the progress of "Star Wars". The kids coming to the library with their families can sign in and, with each reading, accumulate points.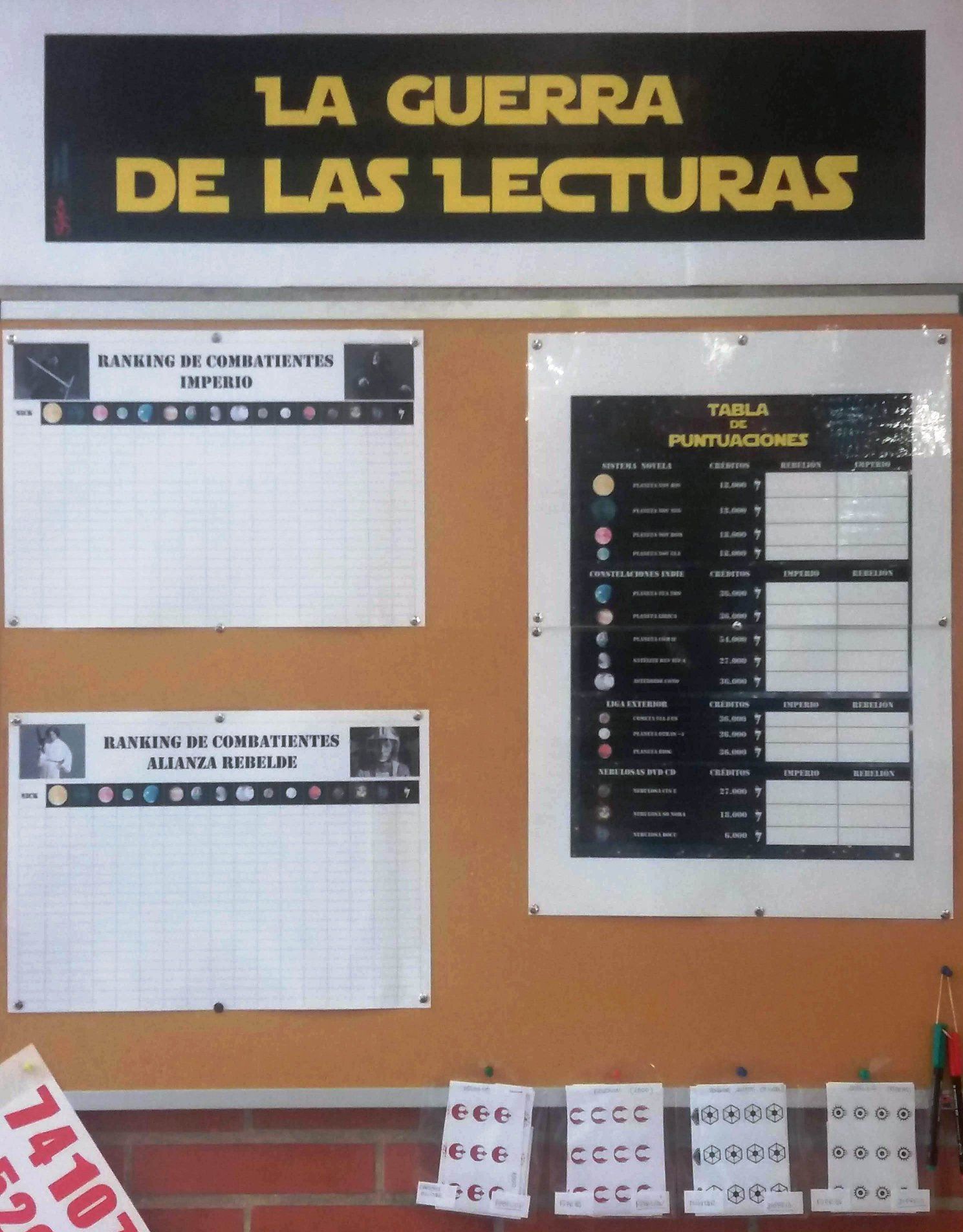 First, they have to choose a side: the Empire or the Rebels. Then, they receive a "Service Sheet" and a map of the library, that on the paper it transforms into a galaxy full of planets. The easiest way to win is indeed reading. A regular novel is 300 points, poetry and plays, 400 points. As culture is not restricted to paper, listening to a music album will give you 200 points and watching a film, 100 points. As the players accumulate points, they advance in the different "paths" and receive awards (some of them sweets and food) to encourage them. The progress is not only individual, they need the family support to advance in the game and the support of their side (the Empire or the Rebels) to win the final victory. By the end of August, the prize-giving ceremony will take place.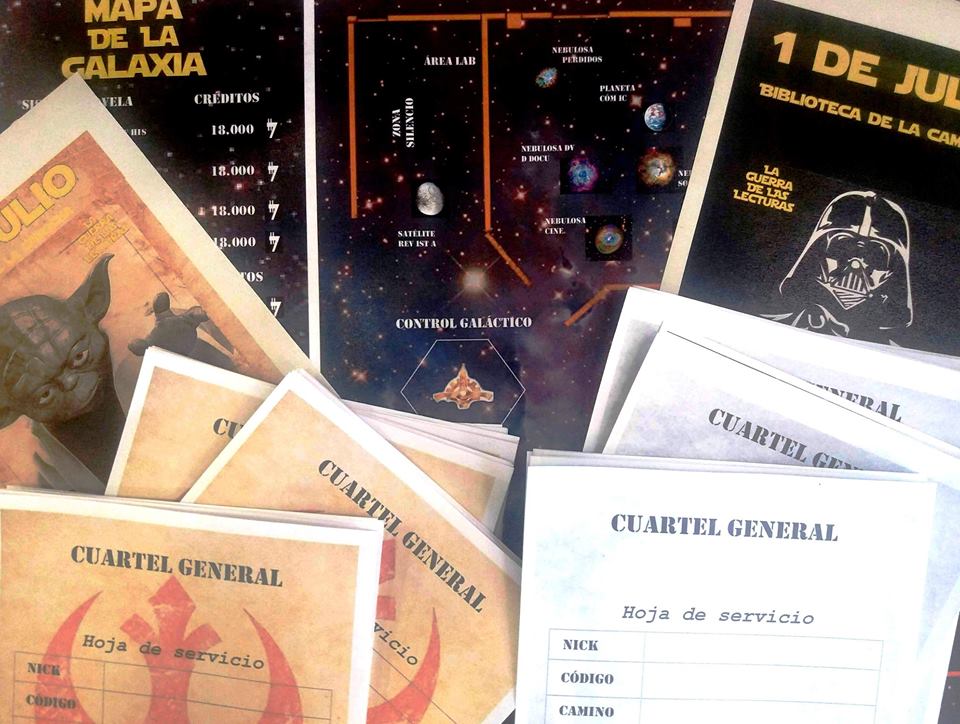 the galactic competition started first days of July and it counts with more than 20 families participating, what makes a total of 60 people. The first idea was to promote reading during the summertime and also to give visibility to the collections of the library, specially those that are less consulted. But this challenge is exceeding our expectations: In the middle of the reading challenge, when there's still 1 month to go, we've triplicated the number of borrowings in relation with last year. It's very nice to see how they discover new materials: poems, plays, documentaries, comics, biographies… and also enjoy them.
Verónica Delgado Schardong