Saša Ambrožič, from Škofja Loka Public library Ivan Tavčar in Slovenia has sent us some information about a new activity developed in cooperation with her Sister Library, Public library of Panevežys in Lithuania:
February is an important month for both countries: we, Slovenians, celebrate our
Culture Day 8th of February and Lithuanians celebrate their Indepandence Day on 16th of February. So we thought that this would be a good starting point to connect both nations.
We decided to promote and present literature and authors from each country to our readers closely: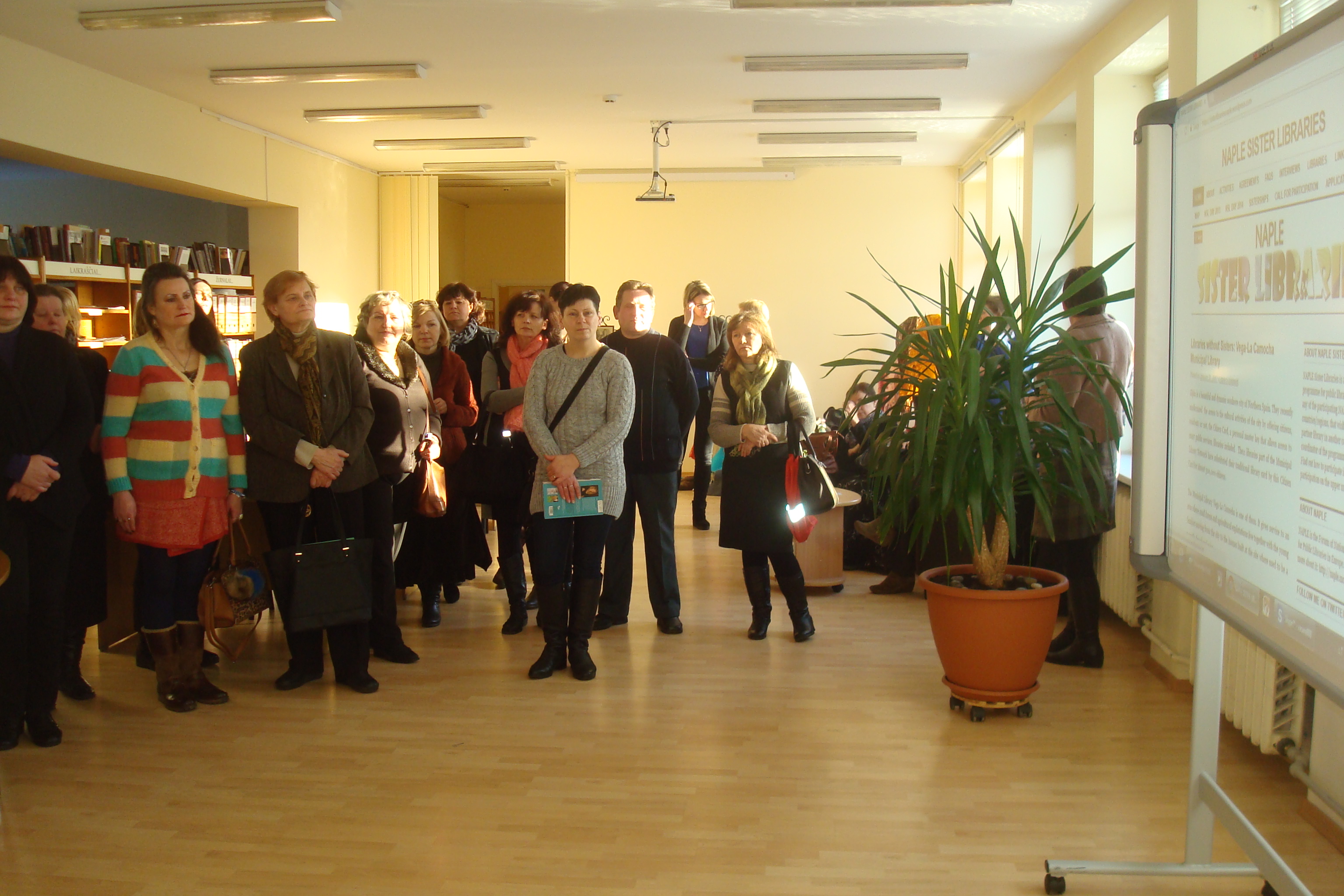 In Škofja Loka public library Ivan Tavčar the exhibition of contemporary Lithuanian literature and writers is prepared. It promotes and brings our readers a piece of culture and the mentality of the Lithuanian nation. For our youngsters there was reading hour with Lithuanian folk tales and presentation of Lithuanian great storyteller and illustrator Kestutis Kasparavičius. There was an article about lithuanian young writer Laura Sintija Černiauskaite and her novel Breathing into Marble on our local radio. You can read more about our events here
In Public library of Panevežys Lithuania the project startet on 8th of February.
They prepared an exhibition
about Slovenian literature and presented it to their readers. They talked about their great Holiday – Culture day, and read poems of Slovenian poetry as well. They had an events for their younger readers as well. You can read more about their events here
An example of their event for children: the Slovenian folk tale "Four musicians" was dramatized and presented to the youngest children and their mothers. They filmed it on video, which you can see here
Best regards from Škofja Loka,
Saša Ambrožič
Curator and librarian at Škofja Loka Public Library