Each year in June Ljubljana City Library (LCL) celebrates The LCL Day during which the awards at the conclusion of the Reading City project are granted. This year the event took place on 12th of June in the old city centre.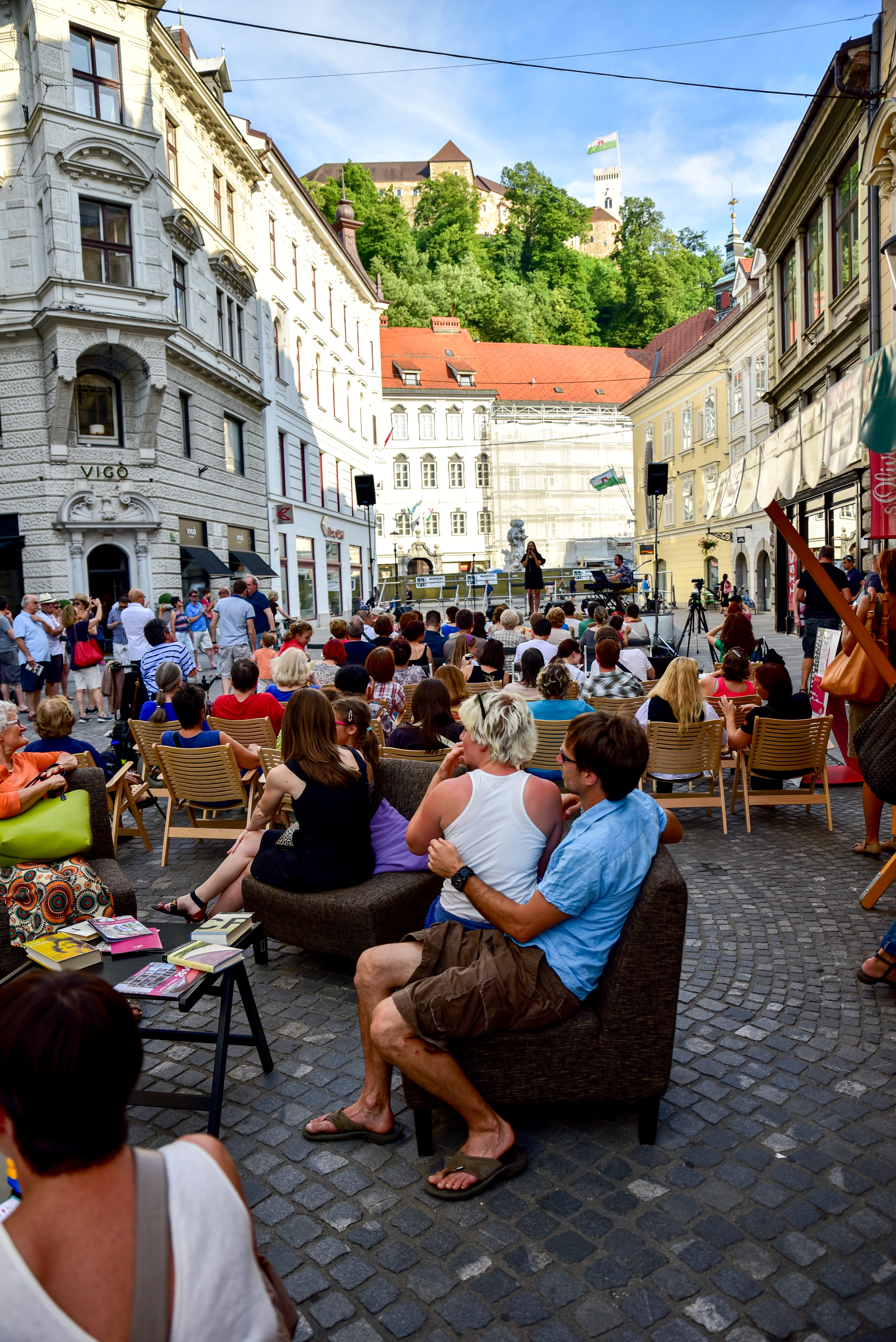 The LCL Day is a street festival that promotes books, literature and reading. Festival is good opportunity to promote the LCL and its services. This year street reading room, exhibition, fairy tales for children were prepared. The event has been spiced up by the performance of different Slovene musicians. In four hours approximately 800 people (participants, passers-by and tourists) visited the event.
A part of event took place in the Trubar Literature House (THL) where a film was on (based on recommended novel of The Reading City project).
The THL is public space dedicated to literature and the book (opened on September 2nd 2010 as a part of celebrating Ljubljana – World Book Capital 2010). Its mission is to become the reference point for literature, the book and socio-critical reflection in the broader sense of the word. With its program the THL brings together literary and artistic, as well as critical and reflexive aspects.
The Reading City is encouragement project on quality reading among adult readers. This year the recommendation list of novels covered European stories with 60 European authors. During the fourth year of the Reading City 216 readers have joined the project by submitting coupons, and 206 have successfully concluded the reading. Readers wrote annotations and some of them are published on library Facebook profile.
Simona Resman. Assistant Director at Ljubljana City Library