And here comes the postcard and activities from the library that started all this celebration, the Municipal Public Library in Piekary Slaskie, Poland!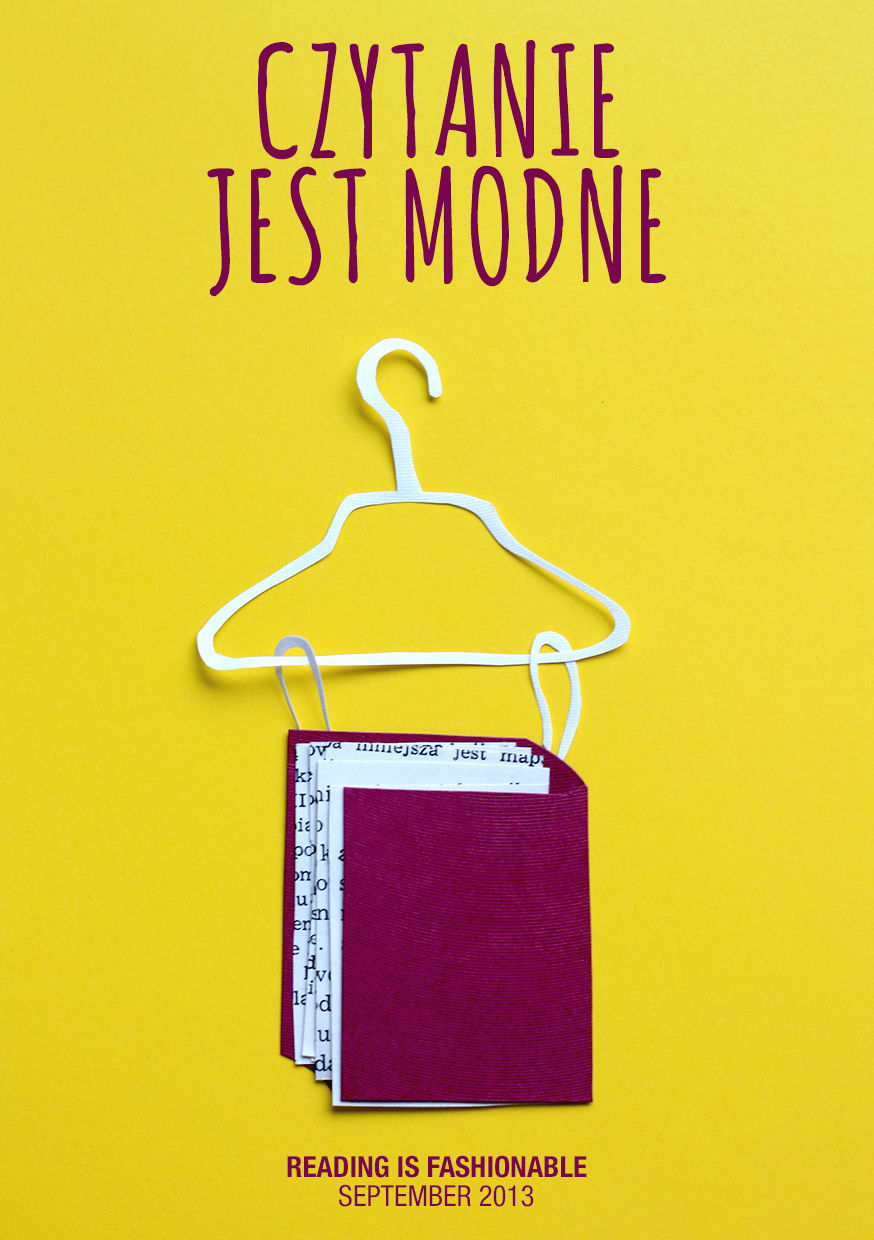 And this is the poster they will be using to promote their activities on the NAPLE Sister Libraries Day Celebration next 13 September.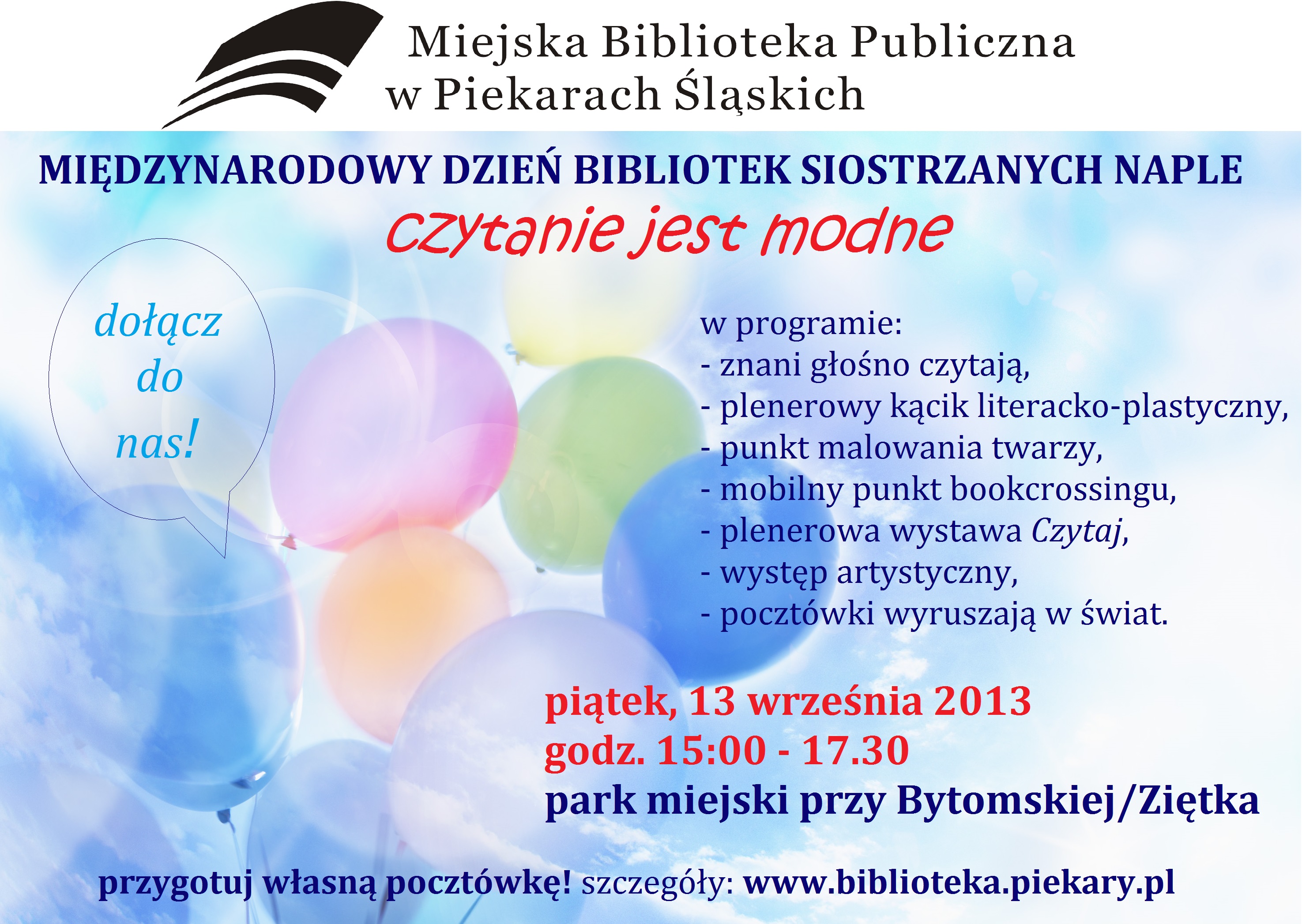 This will be their programme:
– Well-known persons read aloud,
– Literary and artistic fun for kids,
– Face painting,
– A movable bookcrossing point,
– An exhibition of posters "Read"
– A musical performance,
– Anf of course: "Postcards fly into the world!", where they will attach their postcards and those from the other sister libraries to helium ballons and will release them at 16.00!
Everything will take place with the participation of their European volunteers.
The Municipal Public Library in Piekary Slaskie is so far, the absolute champion in number of sisters, with 7 sister libraries! Its sister libraries are Korčula City Library (Croatia), Kaunas County Public Library (Lithuania), Kiri-kirjastot Library (Finland), Vilanova i la Geltru Library "Armand Cardona i Torrandell" (Spain), Iisalmi City Library (Finland), Marko Marulic Split City Library (Croatia) and Arucas Municipal Library (Spain).
Related Articles