Since 2015 we are implementing the project Plungė Smart Park. With the project for the very first time was created the virtual educational – cognitive program (website format) of Plungė park, which is also applied for mobile devices and tablets (www.plungesparkas.lt).
This program has three virtual tours of the park: fauna, flora and cultural objects.  In the virtual program are introduced 87 objects most of them have not been marked nowhere previously. QR codes are built throughout the park on different objects from the tours. Also, for the first time, was created parks' virtual map and virtual reality tour, which can be seen on the website (www.plungesparkas.lt) through virtual reality glasses.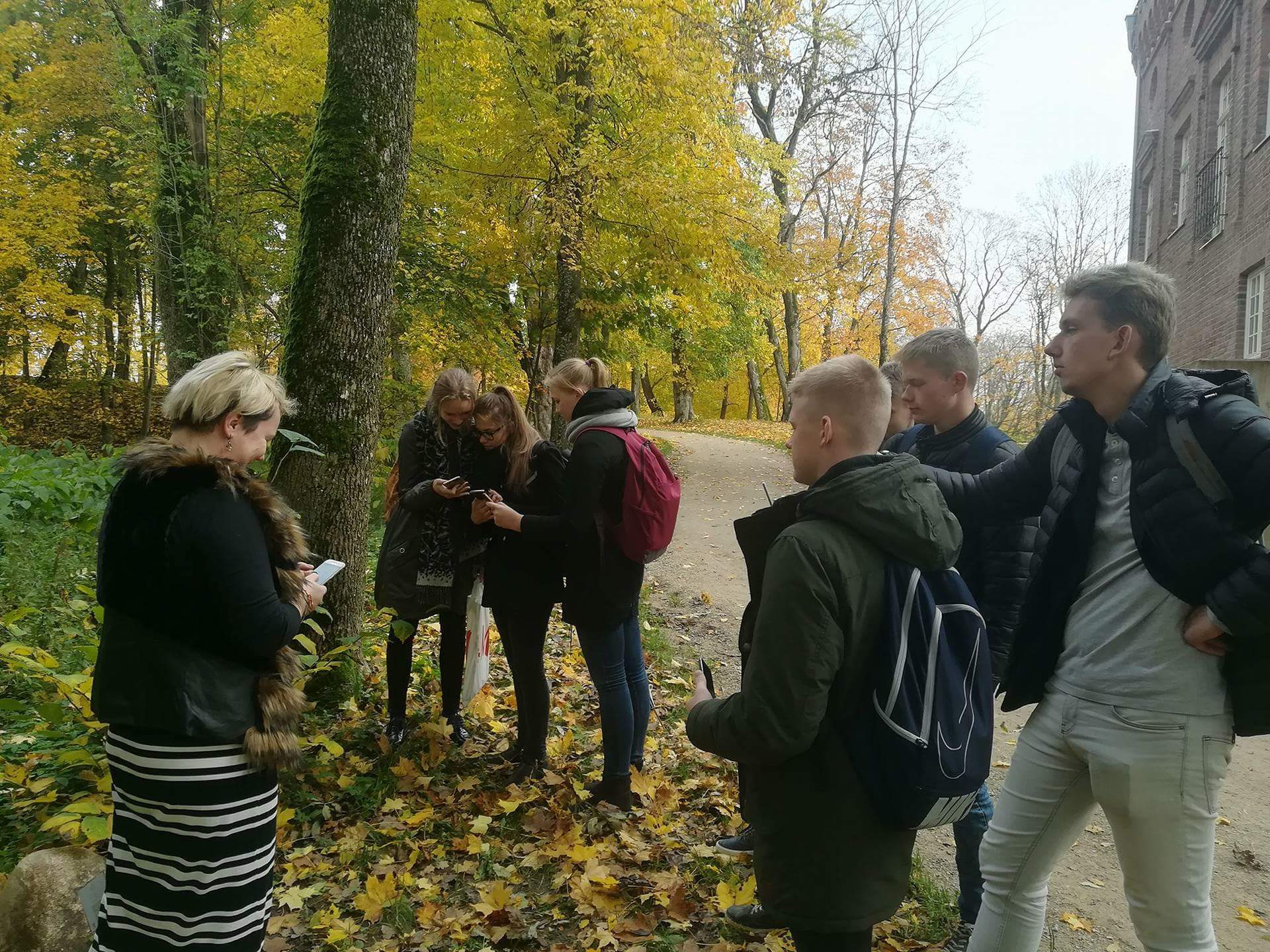 Information is provided in Lithuanian and English language; also in both languages is audio recorded information, which is useful for practicing excursions for blinds. The information can be seen and reach from home, schools and etc, but the virtual map, OR scanner can be used once you are in the park (using your own mobile, tablet and internet).  Also tablets, smart phones, virtual glasses are provided in the library and tours, excursions are available with librarians. In a library using this program we provide various educations (green lessons, orientation tours, creating virtual glasses, how to use virtual map and program).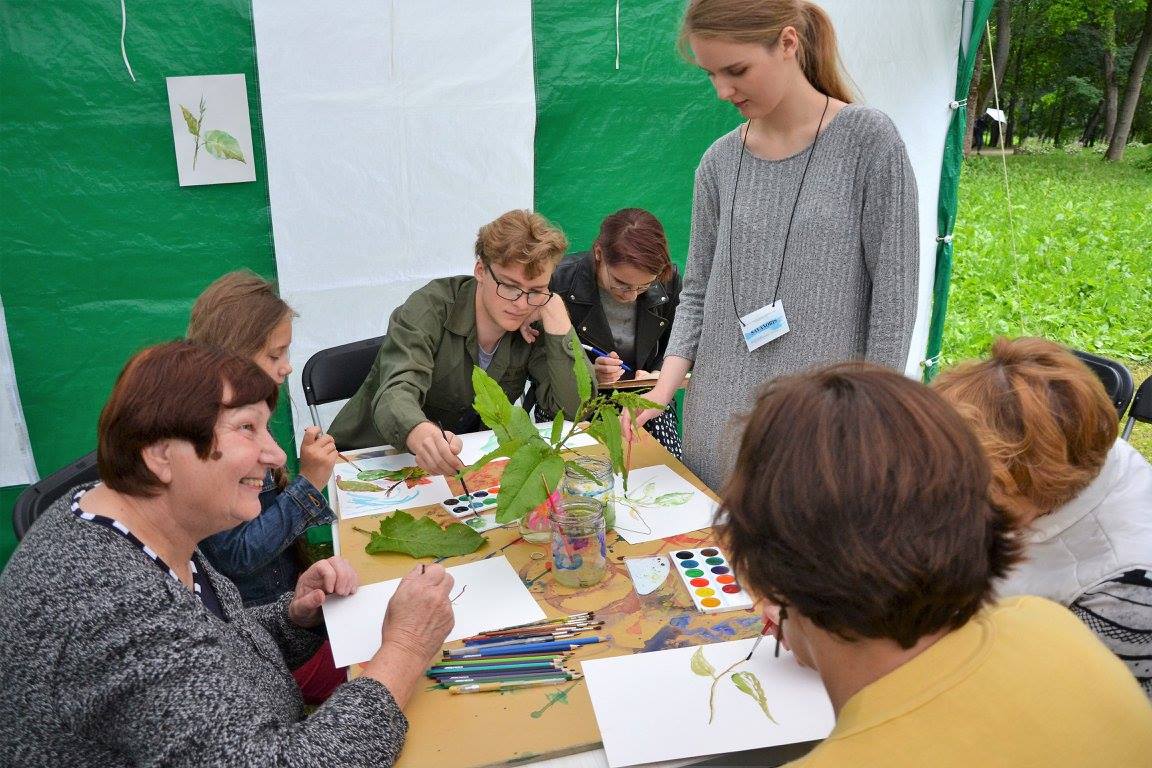 The project seeks to create the three main segments of sustainability: environmental protection (increasing love for nature); social development (pleasing the local community and engaging in the project); economic development (attract more tourist and visitors to the city).
The Project is relevant for Plungė district. Therefore, we had plenty of intrest and support from other instituions.
Project partners and they role in the Project:
Žemaičių Art Museum employees consulted about infrastructure of park and managment, provided to us information and documents.
Žemaitija National Park was main consultant on issues of fauna, also their employees organized cognitive of nature activities.
Klaipėda University Botanical Garden consulted about park's flora and helped us to establish the spieces of flora.
Plungė and Rietavas photo club "Žybt" provided to us photographies of park plants, animals and cultural objects.
Cultural Society "Sun" and  Club "Oginski manor society" helped us to collect information about the park.
Gymnasium students recored audio information in the website.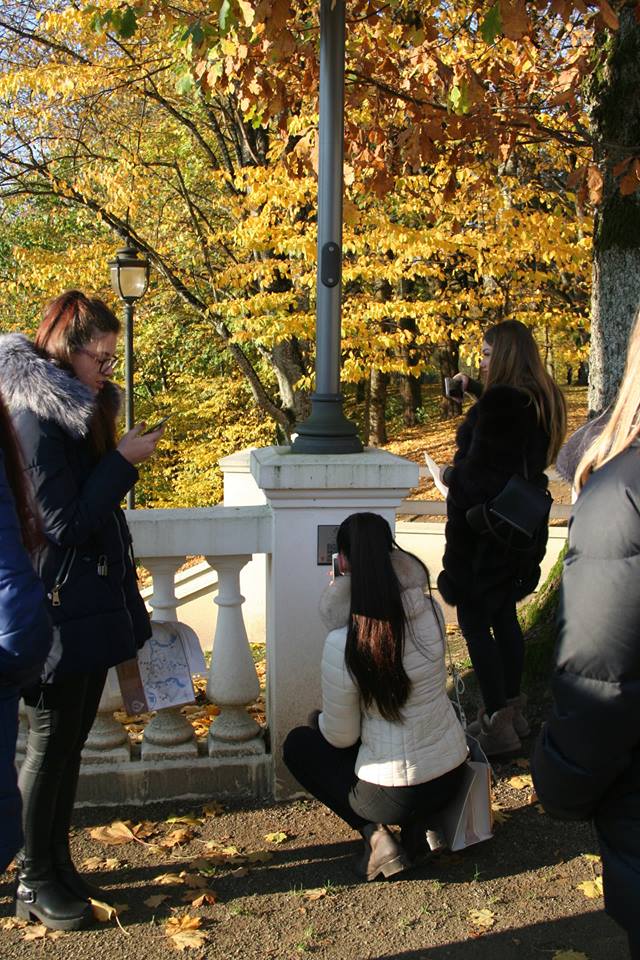 Recentl library implemented Project "Heritage in holograms: innovations in library – XIX century castle",  which is related to our Smart park and cultural heritage. The project created new innovative service in the library. With this Project created parks 3D holograms (representing different objects of the park e.g. goosender, oak, castle, library, important flowers and so on). Content of 3D holograms were picked together with gymnasium students, they mainly decide what are the most important objects in the park, that have to be converted into 3D holograms. 3D holograms are placed into the special showcase, therefore easy to transport (exhibitions, libraries, museums and so on). It is important to us  to represent name of innovative library and by increasing our librarys' name we will only bring prosperity to our community.
We are glad, that this project was noticed and we won two awards. We won a nominee of Most successful tourism product in 2016 at State Departments of Tourism under the Ministry of Economy. Also we won EIFL Public Libraries Inovarion Award at 2017.
Uršulė Padagienė
Plunge District Municipal Public Library