Perhaps you will remember some time ago the post we published in our "brother blog" NAPLE on the Biblioteca Quitapesares project in the Murcia Regional Library, Spain (one of the libraries participating in NAPLE Sister libraries programme, which by the way, has no sister yet!) . It was this post: Supportive Library: the Biblioteca Quitapesares Project. Biblioteca Quitapesares could be translated more or less as "Sorrow-remover Library".
We have received this news from the Villanueva del Pardillo Municipal Library "La Casona" in Madrid, Spain, (which by the way has no sister library either!) telling us about the project and a picture of it: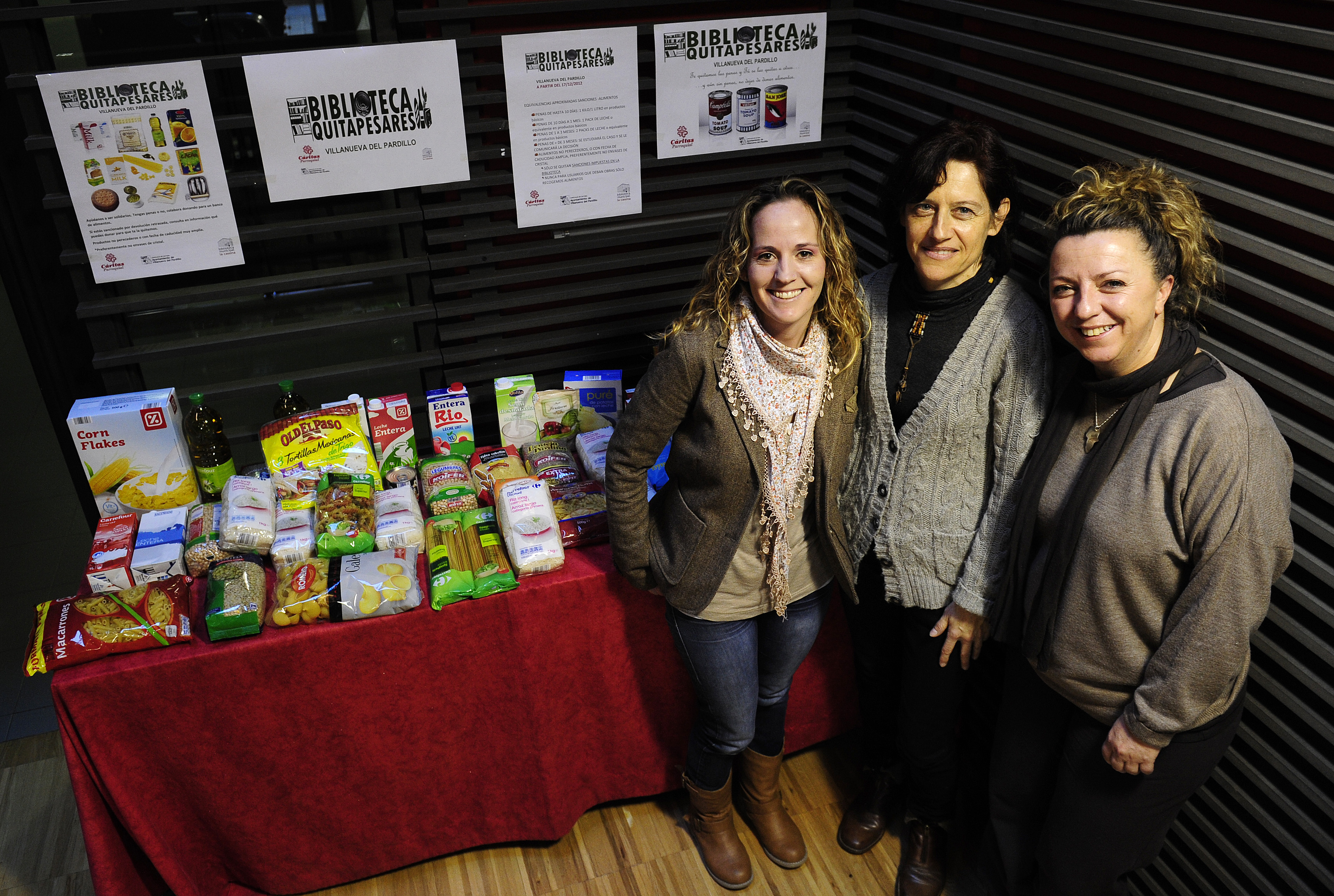 When crossing the threshold of the library the first thing you see is not the bookshelves but one table with milk cartons, pasta packs, cookies, rice. These are the fines paid by users for failing to return their materials before their due date to avoid being penalized. The Project is called Quitapesares (sorrows-remover), conceived in the Murcia Regional Library and now it has been imported by the librarians in this town of 17,000 inhabitants located in the west of Madrid. The slogan "We remove your sorrows and you remove others'" is very eloquent. Because the purpose of gathering food among thebooks is simply to help alleviate the anguish of the neediest families in the town.
It is a pioneering initiative in the town. Users who do not have delays in returning their materials have also joined this initiative. Every Wednesday Caritas NGO volunteers in Villanueva del Pardillo receive the food that has been collected in the municipal library during the week. In the library, the librarians may help unemployed neighbours to draft a cv as well as organize all kinds of activities to promote reading among children and young adults.
You have other pictures of Villanueva del Pardillo Municipal Library "La Casona" in the Libraries Section under the name of the library.
Would you like Villanueva del Pardillo Municipal Library "La Casona" or the Murcia Regional Library to be your sister library? Find out how in the Call for participation!