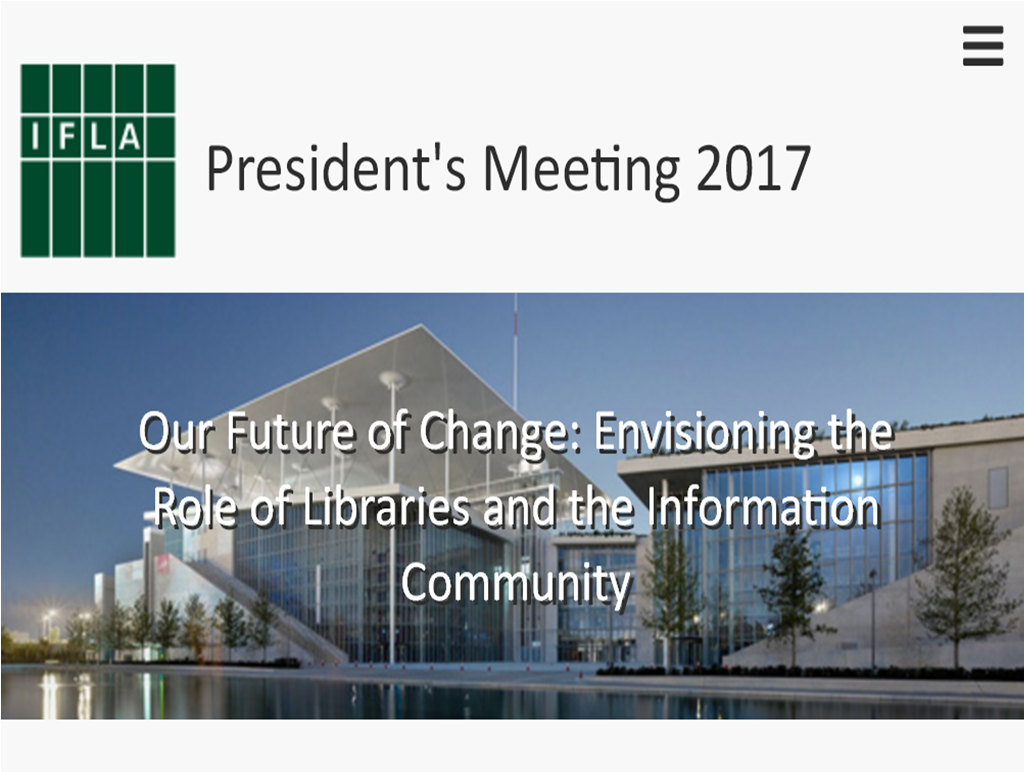 The second IFLA President's Meeting with Donna Scheeder will be held next 3 April 2017 in the Stavros Niarchos Foundation Cultural Center in Athens, Greece.
This conference will be focused on two major issues:
While the shared values of libraries and the information field remain a constant, continuous change in society creates challenges for the profession. What are the major challenges to maintaining these values?
The issues libraries face today require individual commitment to a collective and joint response; successfully achieving a common vision. What will our future look like in 2030 and what roles will our libraries and our profession play to assure that all people have the opportunity to be part of a literate, informed and participatory society?
The day after the meeting will also kick off IFLA's next major initiative, the Global Vision project, which will engage the library community in the development of a global vision for the future of libraries that only a strong and connected field can achieve. IFLA, the global voice of the library profession, will initiate and facilitate this discussion that will then lead to concrete actions.
Going to this conference is also a very good opportunity to get to know the fantastic city of Athens. In this video you can get an idea of what the city has to offer.
Check the complete programme of this event here and register here.
We will follow the conference through Twitter. Follow @NAPLESisLib to know about this and many other events related to public libraries!