Recently we have established a new sistership between a Slovenian Škofja Loka Public Library Ivan Tavčar and Spanish Illescas Municipal Library.
Since new connection was made in the time of the year when Christmas is being widely celebrated, we decided that our first activity is going to be exchanging Christmas traditions amongst our young Slovene and Spanish library members. The idea behind this activity was to enable the interchange of different traditions of celebrating Christmas. Our main goal was to promote creativity, curiosity and give the children a chance to practice English. We decided to do it traditional way – by exchanging letters, Christmas cards and pictures.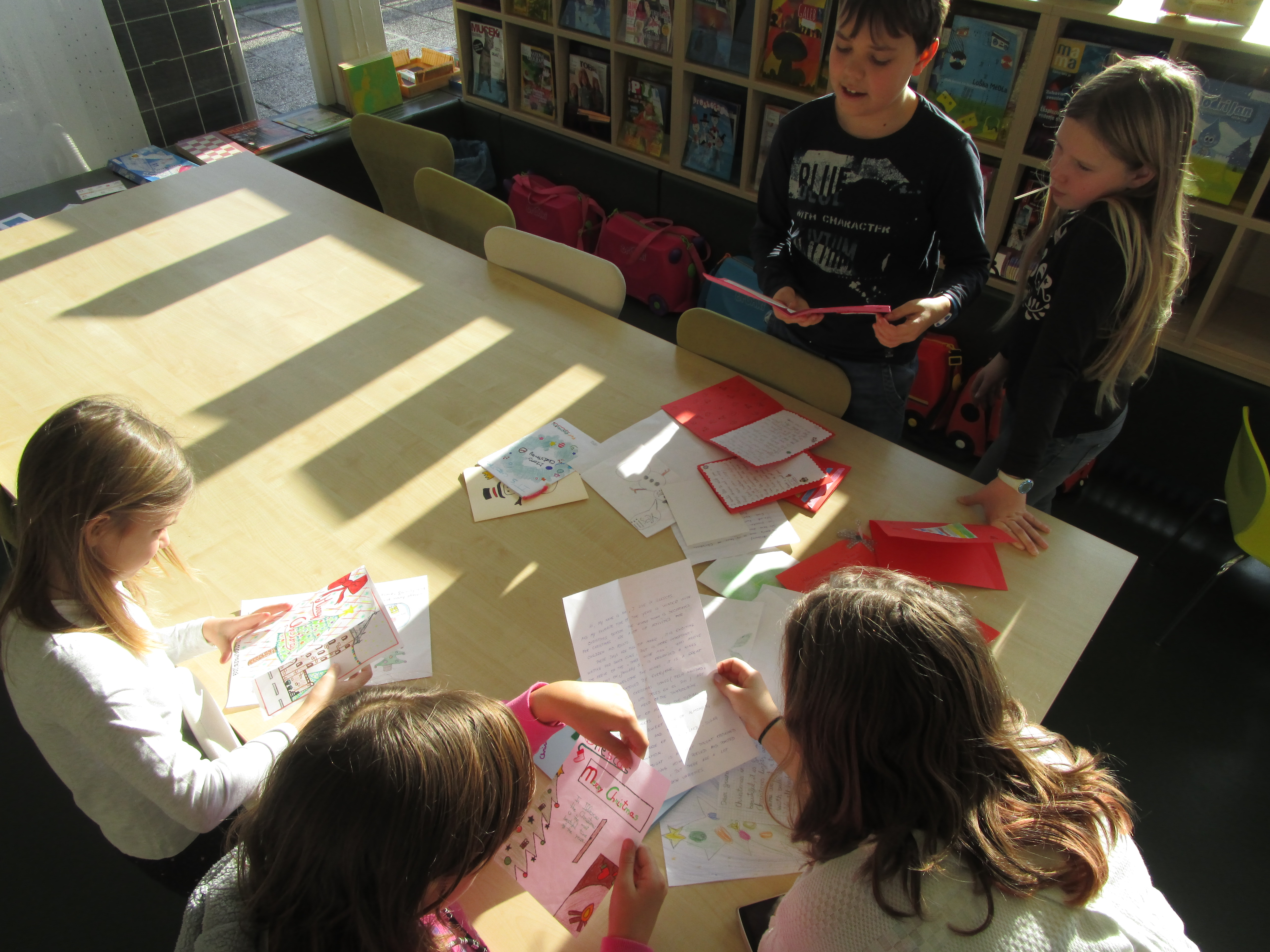 We encouraged children of all ages – from toddlers to teenagers to collaborate on the idea. Besides random visitors in the library, the children who took part in this project were also teenagers from two Youth Centers in Škofja Loka, a group of children from Škofja Loka kindergarten, children from Spanish Bookclub in Illescas and English conversation group from Library in Illescas.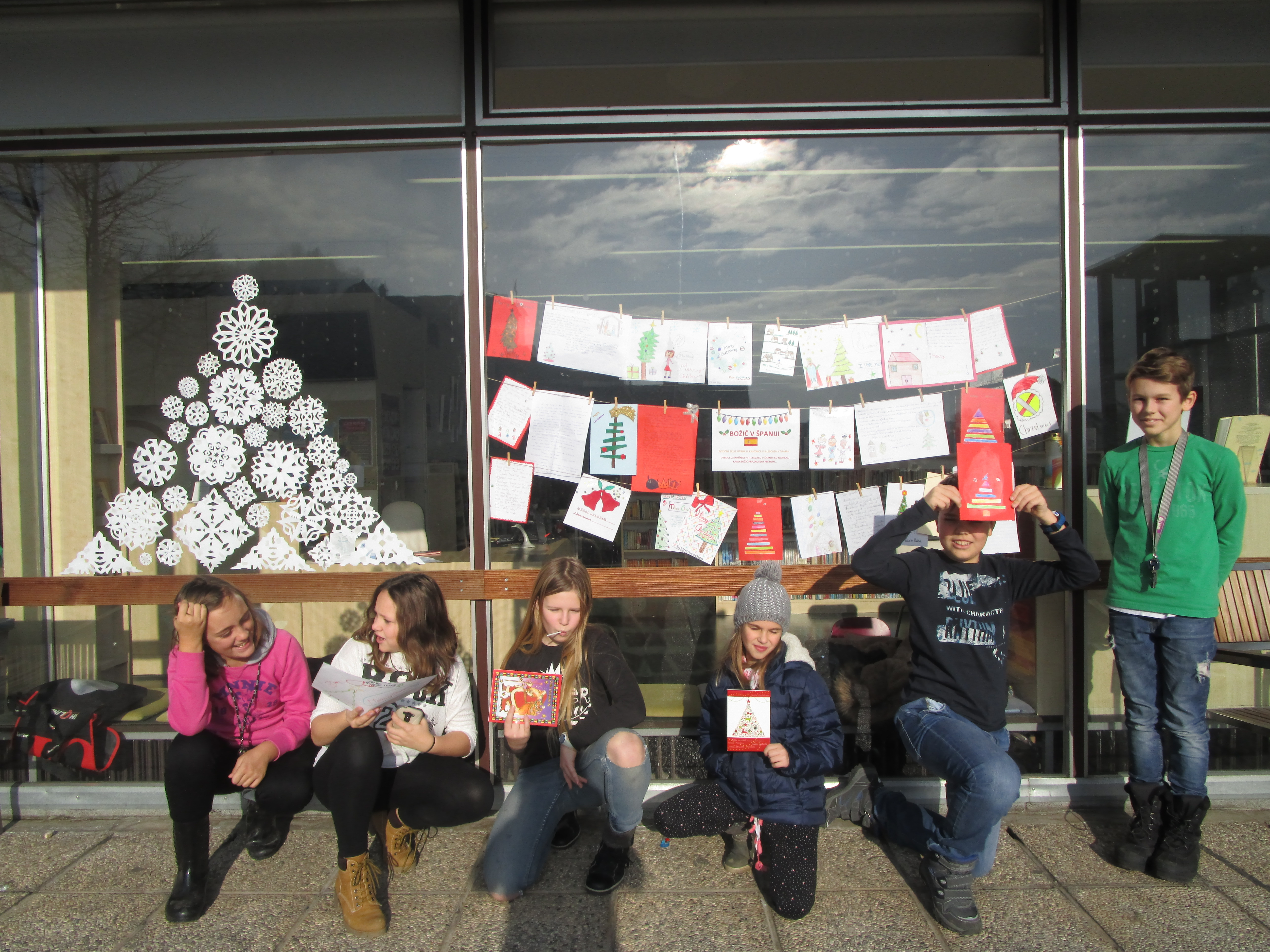 Once we received all the materials from the other library, children were able to see and read about how the Christmas is celebrated in another country. For children in Slovenia the most interesting part was getting to know about the tradition with 12 grapes, a Spanish tradition which is believed to bring happiness in New Year. They were also unfamiliar with the sweets made of almond and honey, which is a Spanish Christmas custom. On the other hand, children in Spain learned that potica is traditional Slovenian nut roll, which they also had a chance to try. Winter in Illescas is mild and it hardly ever snows, but so they had a chance to see that their Slovenian friends are mostly spending Christmas holidays outside, playing in the snow and skiing.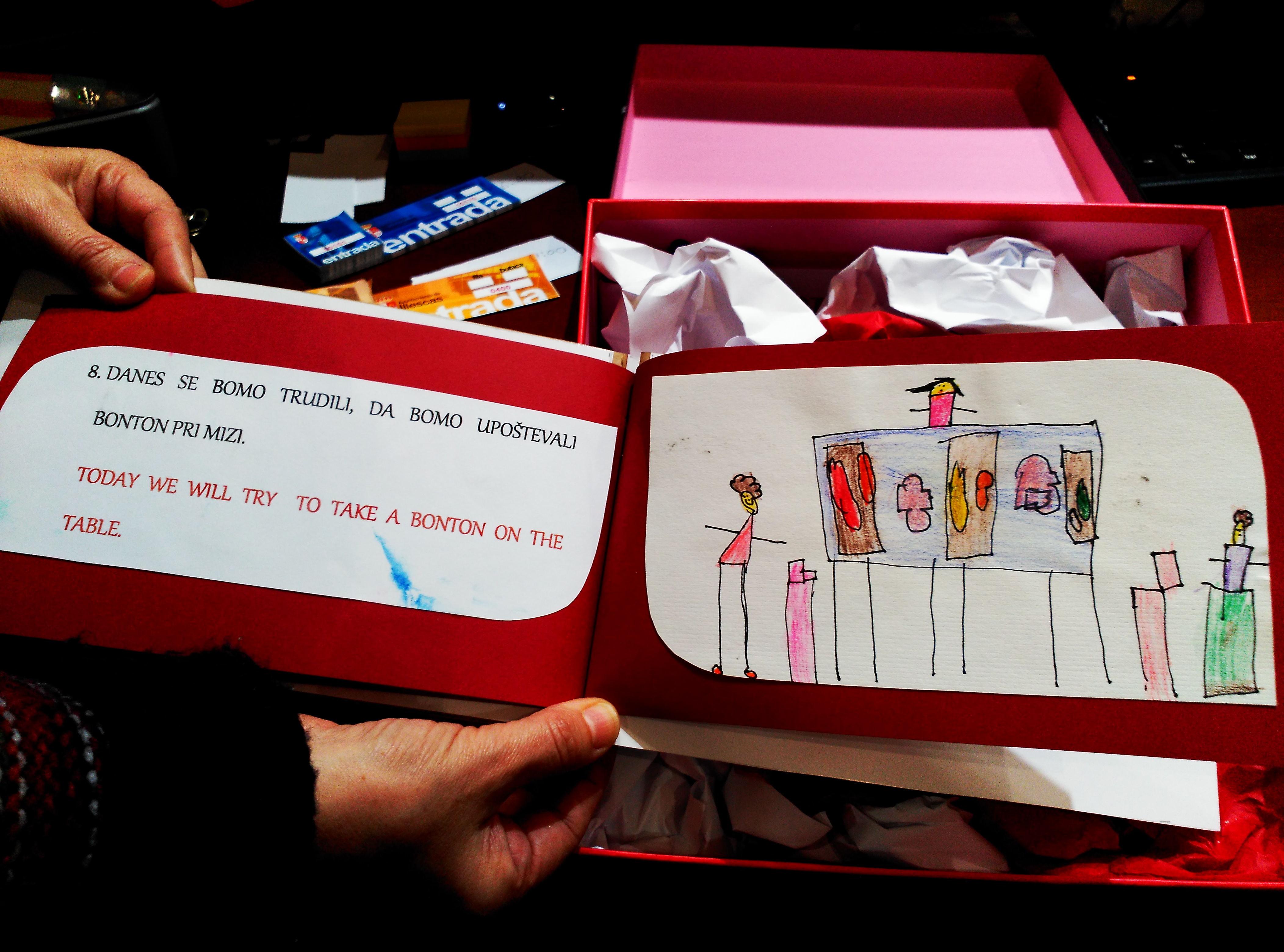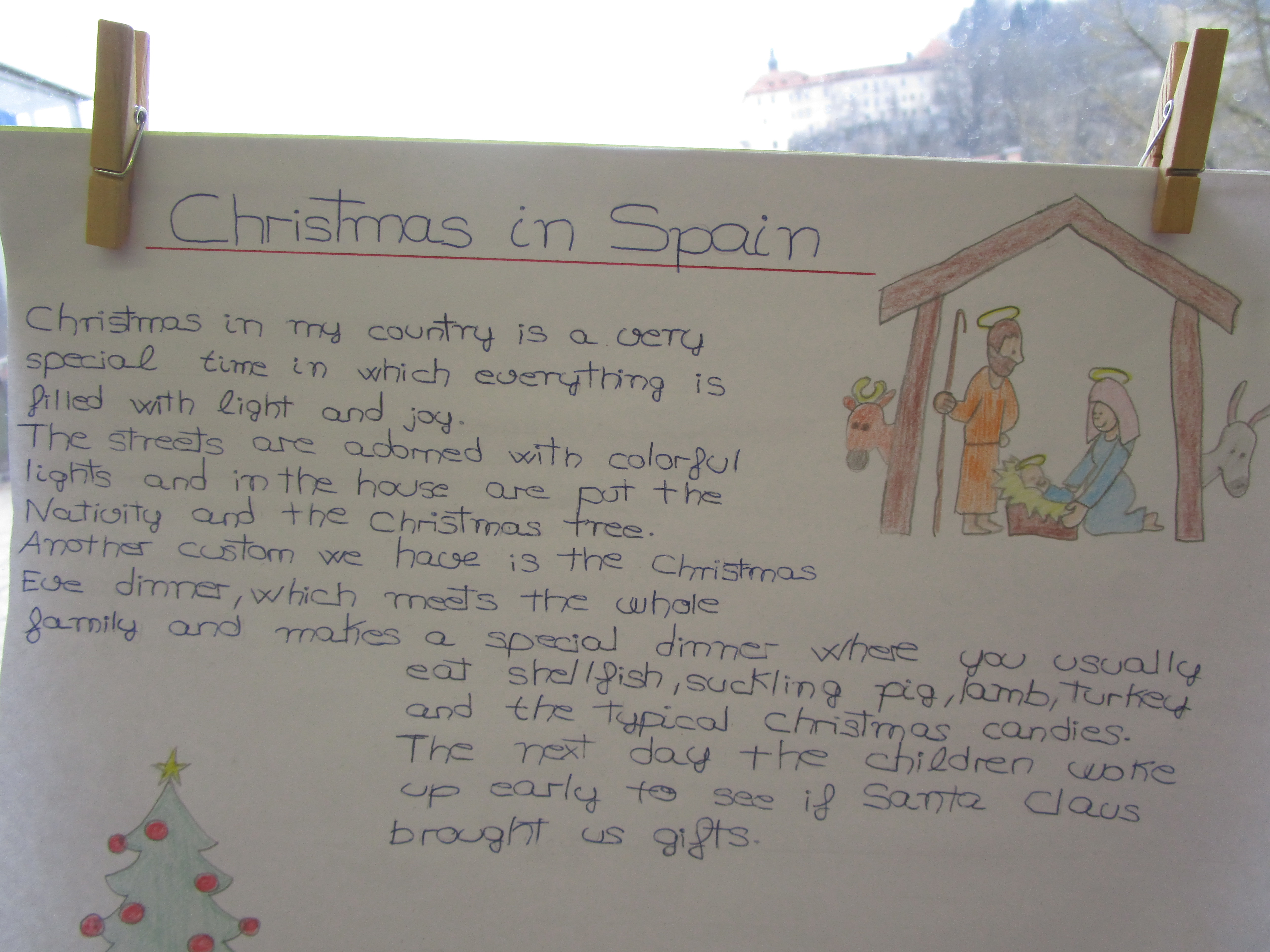 In both libraries we decided to make an exhibition of all wonderful crafts, letters and pictures we have received. Visitors in the library were invited to see other countries traditions and get the impression of the town Holiday spirit. Everybody was really impressed by the creativity of children and enjoyed the whole exhibition.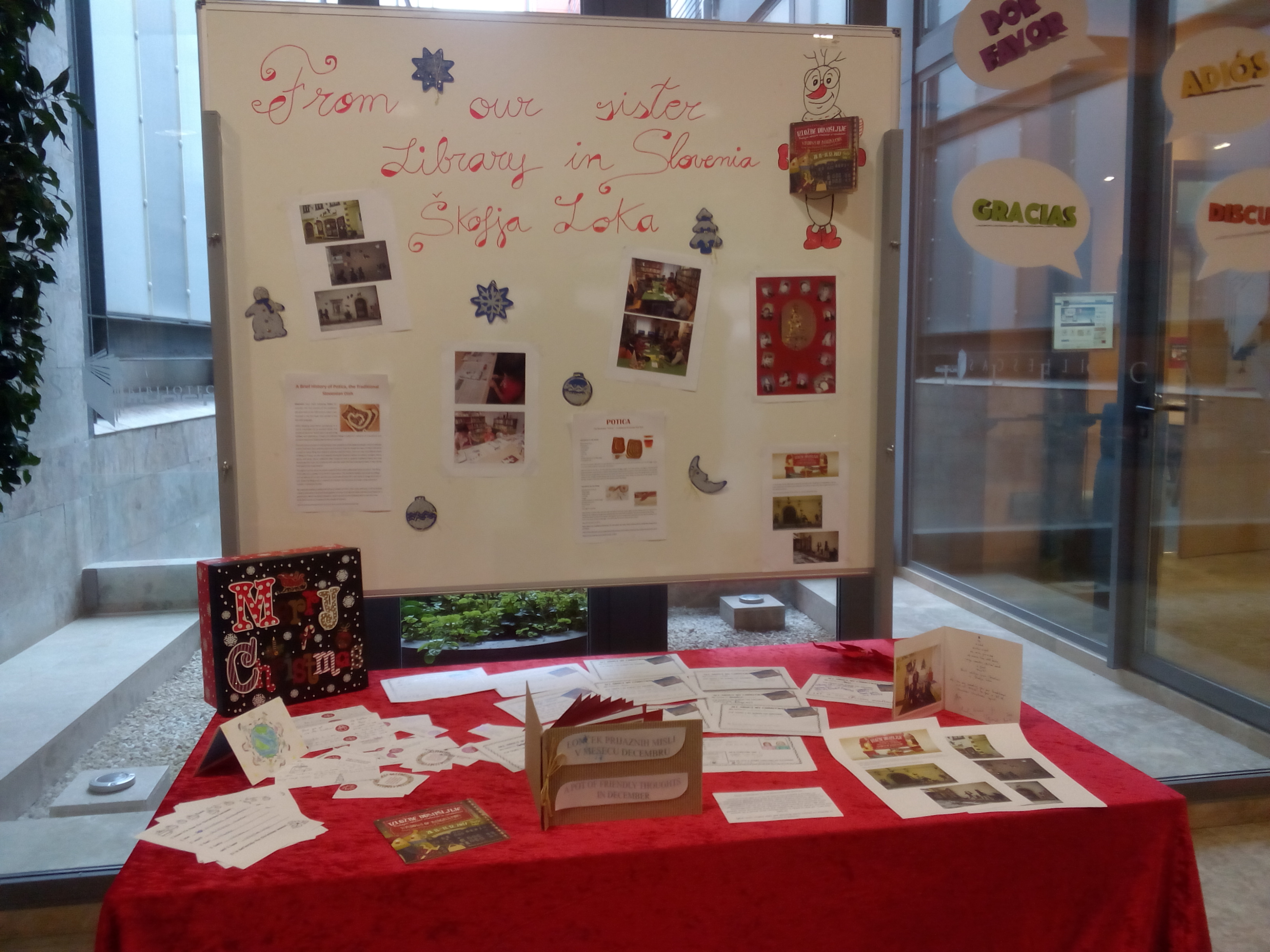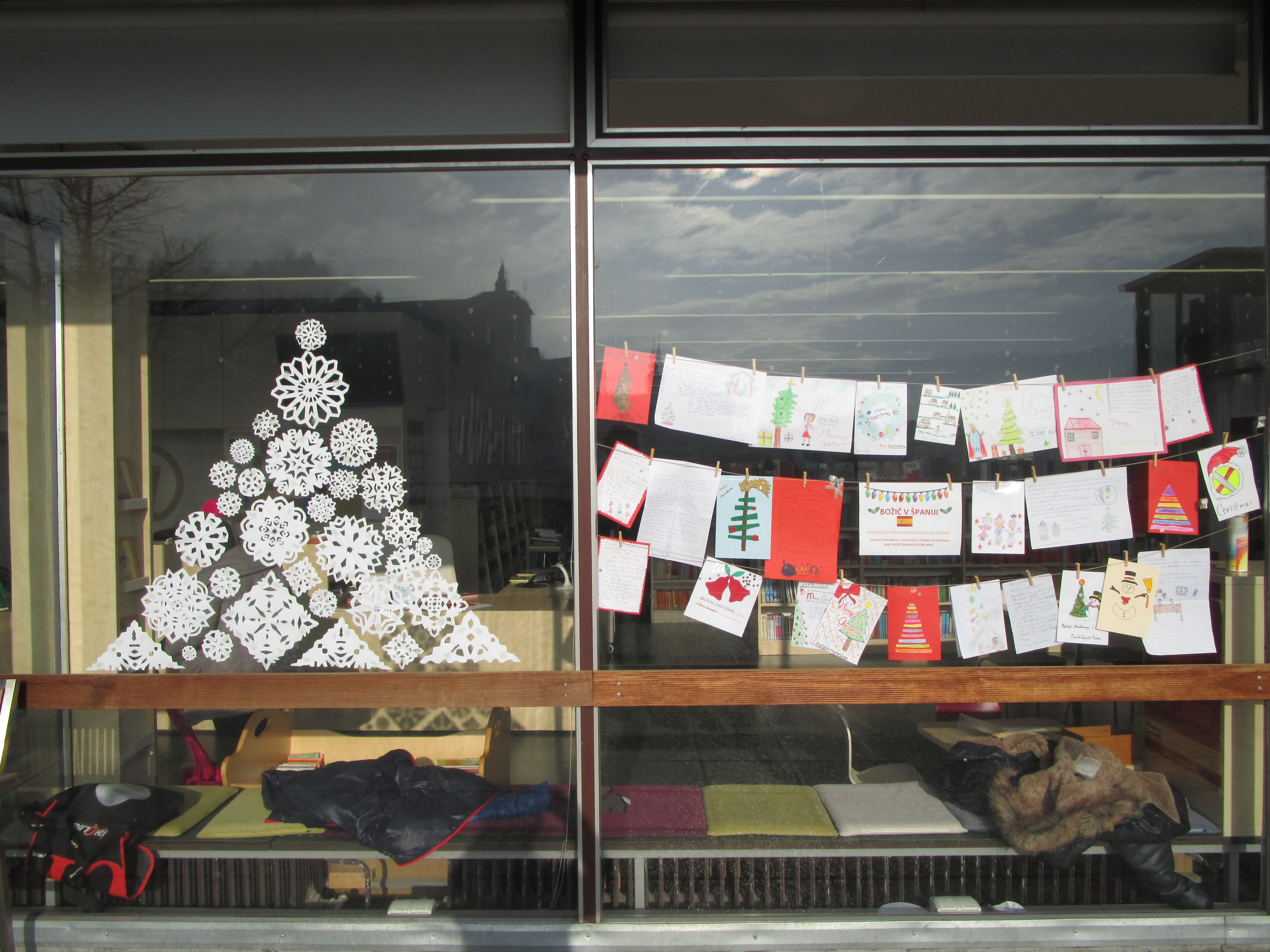 All in all, it was a wonderful start to a new sistership connection. The sistership is a great way to bring people together, share the ideas and expand the horizons. All that was achieved and we are looking forward to a new exchange soon.
Neža Hribernik
Škofja Loka Public Library