As you know, we have recently carried out a survey to check your opinions on the strategy of the NAPLE Sister Libraries program. It was a 4 questions survey about the contents of the blog, the geographic zone this information should cover and so on.
The survey was answered by 38 people. We'd like to thank all of them for their cooperation, it has help us to get a clearer picture of what are the interests and needs of our followers, as well as got some new ideas from the comments section. We'll study all of them and see how we can implement them.
These are the results of the survey, including the useful (and, why not, also the laudatory) comments!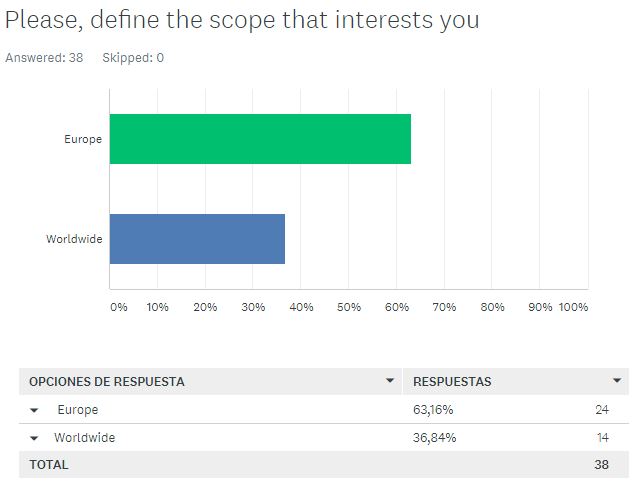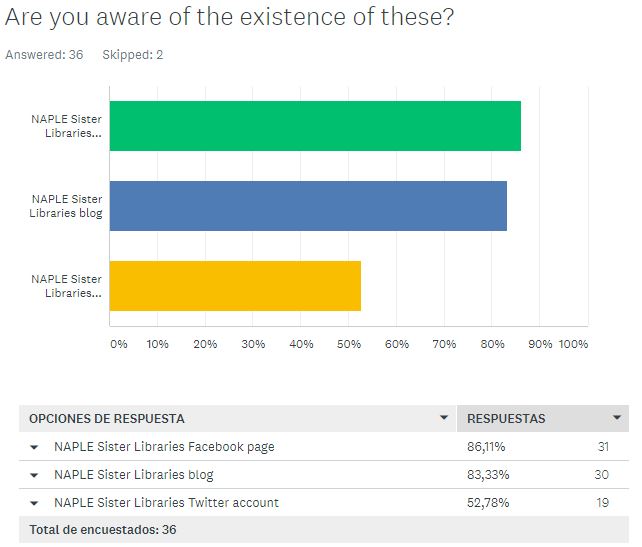 "We suggest to make direct contact with us once a month to inform us about news on the NAPLE Sister Libraries channels (especially blogs). The aim should be to visit your page as much as possible. The fact is that we know for you, but we do not visit you so often as before when such practice existed".
"What if NAPLE could put together all the European programs that are meant to support them, by themes/subjets, wouldn't it be nice? 🙂 Issue is it would be hard to keep up with all of them (schedules, due dates and so on). Its just an idea. Keep up the good work!"
"This program is fantastic. Just need to facilitate professional meetings"
"External support in case a lack of communication with the sister library happens some time"
"I think the Sister Libraries project is very valuable and can create a good way of cooperation between libraries in different parts of the world"
"Need to promote NAPLE sister libraries program wider"
"Maybe would be interesting to create a Naple Sisters Libraries staff Facebook group to facilitate interaction and relations between sisters-staff."
"I miss more communication, more news of all kinds"
"It's a wonderful project"